Home
City of Wanneroo scoops construction excellence award for second year running
Published Friday, 17th March 2017
The City of Wanneroo has scooped the 2017 Local Government Best Practice Award at the Master Builders Housing Excellence Awards in the Construction Excellence category for the second year running.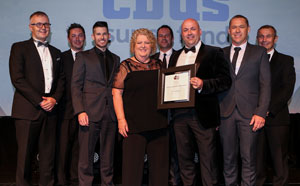 The award assesses metropolitan councils that perform best in efficiency and responsiveness when dealing with building applications, demonstrate a first class customer service culture, provide a timely response to building applications, are
honest and open in communication with clients, and provide reliable advice and information.
The City of Wanneroo was voted as the best by builders from more than 4,000 residential and commercial building projects.
Other finalists were the cities of Joondalup, Melville and Rockingham.
Mayor Tracey Roberts said she was extremely proud to have the City of Wanneroo's high quality building services team publicly recognised once again.
"Winning the award for the second consecutive year not only demonstrates the City's consistency in delivering to the industry, it also illustrates the high level of customer service that the City strives to achieve," Mayor Roberts said.
"The construction industry is a crucial provider of employment within the City of Wanneroo and the City's commitment to leading the way in the building approvals process benefits a number of key stakeholders as well as our residents."
During 2016, the City of Wanneroo processed 5,400 building approvals.
More articles in the news archive.