Home
Oval extension for Edgar Griffiths Park
Published Tuesday, 28th November 2017
Work will begin this week on the extension of the AFL oval at Edgar Griffiths Park, Wanneroo.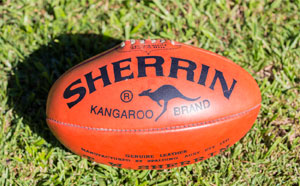 The project includes clearing of vegetation, earthworks, irrigation extension and new turf at the Garden Park Drive site.
A temporary construction fence will remain in place for the duration of the works and minor traffic management will be implemented to safely guide vehicles and pedestrians around the worksite.
While it is inevitable that works of this nature will cause some inconvenience, every endeavour will be made to ensure that this is kept to a minimum.
The oval extension work is expected to be completed by Autumn 2018.
The oval extension is the first part of a $2.6 million overall upgrade to Edgar Griffths Park, which will also include a new sports amenities building and floodlighting.
The amenities building will have two change-rooms, storerooms, a first aid room, umpire room, toilets and a 100m² multipurpose room.
The full project is expected to be completed in early 2019.
More articles in the news archive.