Home
Wellness in Wanneroo
Published Tuesday, 13th February 2018
Local libraries are helping residents take positive steps towards improving health and wellbeing with an upcoming Wellness Series.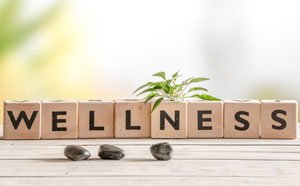 Clarkson and Wanneroo libraries will host free seminars in February and March across a range of topics, with the common theme of health and wellness.
The seminars will be held on Thursday nights from 6pm to 7pm, unless otherwise stated.
Light refreshments will be available.
Bookings are essential.
For more information and to book, visit library.wanneroo.wa.gov.au.
Clarkson Library
An Introduction to Art Therapy - 22 February
Explore how art therapy can help empower you to express and understand yourself better. Learn some simple yet captivating techniques.
Movie Night - Microbirth - 1 March // 6.00pm - 7.30pm
Microbirth delves into cutting edge science regarding the origins of the human microbiome, the bacterial ecosystem that makes up 90 per cent of cells in our bodies.
5 Ways a Physiotherapist Can Improve your Health - 8 March
Physiotherapists provide more than just massage services. Explore and learn about how physiotherapists can help with injury prevention, stress management, incontinence, cardiovascular fitness and improved sleep.
Staying Mentally Healthy - 22 March
Physical health needs to be complemented with being mentally healthy. What is mental health and illness? Explore myths and misconceptions, as well as risk factors for mental illness. Learn an assessment technique to help yourself, family members and friends.
Wanneroo Library
Live Healthier & Longer: An Introduction to Breathing Techniques & Tai Chi - 1 March
Why do relaxed people live longer and healthier lives? Explore and learn about the scientific connection between breathing, Tai Chi, meditation and relaxation.
Beating Procrastination & Getting Your Mind Set for Success - 15 March
Do it now! Don't put it off! Discover how you can eliminate procrastination forever. Focus on your goals and discover how to maintain consistent positive actions to get the best results.
Mindfulness: Positive Living Techniques - 29 March
Many of us would have faced some form of personal crisis in our lives. Unemployment, death of a loved one, sickness or failing a test are some common examples.
More articles in the news archive.