Home
Closure of roundabout - Marmion Avenue/Hester Avenue for road resurfacing
Published Thursday, 26th April 2018
Roads approaching the Marmion Ave/Hester Ave roundabout will be closed in the evenings from 9pm to 5am - Monday 30 April through to Thursday 3 May 2018.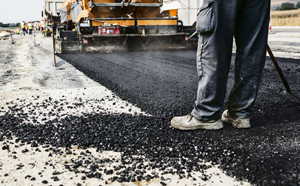 The City, as part of the 2017/2018 Capital Works Program, is proceeding with the road upgrading and resurfacing works on the roundabout of Marmion Avenue - Hester Avenue.
The works will comprise of:
Road profiling
Asphalt resurfacing
Line marking reinstatement
Works will be carried out at night to reduce traffic impact on this roundabout and is scheduled to commence on Monday night 30 April 2018 and is anticipated to be completed on early morning Thursday 3 May 2018 (weather permitting). Although the exact timing of the reinstallation of permanent line marking is dependent on Main Roads WA, the City will endeavor to closely monitor progress to ensure permanent line marking will be installed as soon as possible. In the interim, temporary line marking will be installed.
For safety reasons the roundabout will be closed to vehicular and pedestrian traffic during the night from 9:00 PM and will be opened the following morning at 5:00 AM. Relevant traffic management will be in place to direct motorists/pedestrians during these times.
Whilst it is inevitable that works of this nature will cause some inconvenience, every endeavor will be made to ensure that this is kept to a minimum. The City considers that this project will ensure that its assets are kept to a satisfactory standard hence your support and co-operation is highly appreciated.
Should you have any queries in relation to this works please contact the City's Project Engineer, Arnel Aguinot, on telephone 9405 5000.
More articles in the news archive.