Home
Vibrant 'main street' for Wanneroo Town Centre
Published Thursday, 10th May 2018
The revitalisation of the Wanneroo Town Centre is set to continue with Council approving the connection of Rocca Way and Conlan Avenue.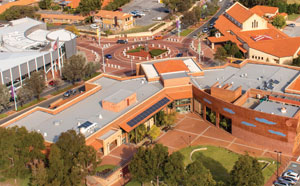 The result of the construction and upgrades will allow the two roads to connect, creating an active and vibrant Wanneroo Town Centre 'main street'.
The intent for the proposed road is to establish a pedestrian and low speed vehicular connection between Wanneroo Road and Dundebar Road, through the Wanneroo Town Centre.
Wanneroo Mayor Tracey Roberts said the project would revitalise the town centre and modernise the dining and shopping experience for visitors.
"The Rocca Way and Conlan Avenue connection will create a sense of place by activating the space, as well as become a focal point around a new entrance to the shopping centre."
More articles in the news archive.