Home
Construction works at Yanchep/Two Rocks Library
Published Monday, 14th May 2018
Construction works at Yanchep/Two Library will commence on Monday 21 May to install a new universally accessible toilet (UAT) and storeroom.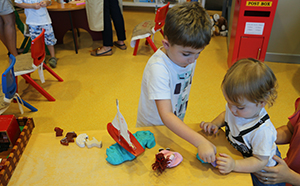 The works are part of City-wide program to upgrade public amenities with compliant UATs.
The library will remain open during this time however the children's area will be cordoned off in the interests of safety.
Children's programs and events, including It's All About Play, will be put on hold or relocated to a different area of the Phil Renkin Centre.
The works are expected to take a minimum of five weeks, during which time there will be significant noise and dust, particularly during the first week.
The City of Wanneroo apologises for any inconvenience.
For further details please contact Yanchep/Two Rocks Library on 9561 1110 or email YanchepL@wanneroo.wa.gov.au.
More articles in the news archive.