Home
Parenting Workshops
Published Tuesday, 14th August 2018
The City of Wanneroo will deliver a series of free workshops for parents and carers, covering a range of practical and current topics.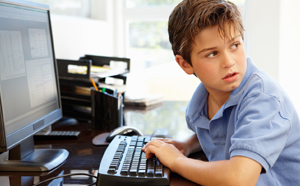 The first theme is Online Safety, with two workshops taking place in Wanneroo and Yanchep on August 30 and 31.
Presented by the Office of the eSafety Commissioner, participants will learn:
How young people are typically using social media and technology at each age;
The latest information on apps children are using; and
How to make a complaint about cyber-bullying and getting inappropriate content removed.
The themes have been based on feedback from schools and community members, with other workshops set to cover mental health and understanding adolescents.
Event details:
When: Thursday 30 August // 5pm – 7.30pm
Where: City of Wanneroo Council Chambers, 23 Dundebar Road, Wanneroo
When: Friday 31 August // 10am – 12pm
Where: Yanchep Community Centre, 7 Lagoon Drive, Yanchep
Bookings are essential.
Visit www.wanneroo.wa.gov.au/communityworkshops for more information and to book your place.
More articles in the news archive.