Home
Garage Sale Trail returns to Wanneroo
Published Wednesday, 29th August 2018
Registrations are now open for the 2018 Garage Sale Trail.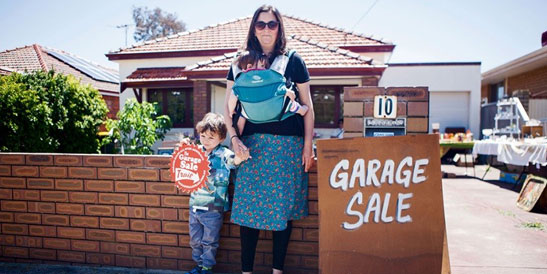 The City of Wanneroo is proud to once again be part of Australia's biggest community sustainability event, taking place on 20 – 21 October.
Choose to re-use and join 400,000 other Australians in the eighth annual Garage Sale Trail.
This will be the third year the City of Wanneroo has been involved, joining more than 140 councils across the country.
It is expected that this year's event will involve more Australians than ever before, choosing to reuse at over 15,000 garage sale events to be held across the country.
City of Wanneroo Mayor Tracey Roberts said Garage Sale Trail presents a fun and social way to encourage and educate the community about why we all need take responsibility for the waste we generate.
"Garage Sale Trail provides a way to meet your neighbours and connect with the broader community, while decluttering and raising money for yourself or local causes," Mayor Roberts said.
"We are thrilled to be involved in this grass-roots event that is growing each year."
Last year the average household hosting a sale made $370, and redistributed 250kgs of belongings!
In 2016, the City of Wanneroo was awarded the "Best Newcomer Award" in recognition of an excellent inaugural event. Last year, 117 individual sales and seven group sales were registered locally with almost 5500 people engaging in those sales.
"It would be great if we can get even more participants involved this year, whether it's households, community groups, schools or charities," Mayor Roberts said.
The first 1,250 sellers nationally to register before 10 September will receive a free seller pack with posters and price tags to help maximise sales success.
Register to host a sale or shop the Trail at garagesaletrail.com.au
More articles in the news archive.