Home
City invites expressions of interest for golf course revamps
Published Monday, 3rd September 2018
The City of Wanneroo's golf courses at Carramar and Marangaroo have been earmarked for upgrades.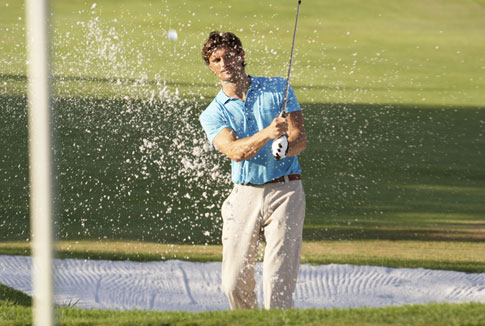 The City invites expressions of interest from companies with a track record in creating vibrant destination venues.
Whilst the golf courses are already popular with local golfers, the City wants to revitalise the sites to attract a wider audience.
The actual golf courses, including natural environment, tees, greens and fairways are not expected to be changed as part of the upgrades.
Expressions of interest are open until 5pm on Monday 29 October 2018.
Visit etender.wanneroo.wa.gov.au
Mayor Tracey Roberts said the City is also inviting the community to have their say and help shape future concepts and designs for the golf courses. "I encourage everyone with an interest in these projects to visit the City's website (wanneroo.wa.gov.au/yoursay) and tell us what they'd like to see in future at our golf courses," Mayor Roberts said.
More articles in the news archive.