Home
Design Review Panel - Expressions of Interest Sought
Published Monday, 5th November 2018
The City of Wanneroo is seeking expressions of interest from suitably qualified design professionals to join the City's new Design Review Panel.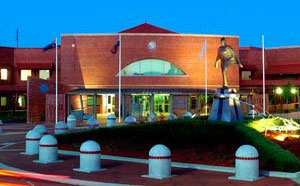 Acting in an advisory capacity, the Panel will play a vital part in delivering high-quality development in the City of Wanneroo and provide the City with a range of expert advice on planning, urban design, architecture, landscape design and sustainability aspects of proposals.
The Panel will draw from a pool of up to eight design professionals, including a Chairperson and seven fellow panel members. Panel members will be remunerated at an hourly rate set by Council.
Suitably qualified professionals with demonstrated expertise in architecture, urban design, landscape architecture, sustainability or other related specialist design professions are invited to nominate for membership.
The City plans to conduct interviews for Panel membership between 3 December to 14 December 2018, and to have the Panel in operation from February 2019.
How can I make a nomination?
Please read the below documents before submitting your nomination:
Local Planning Policy 4.23 - Design Review Panel
Design Review Panel - Terms of Reference
Design Review Panel - Nomination Guide
Email your nomination to: enquiries@wanneroo.wa.gov.au, to the attention of Mark Dickson, Director Planning and Sustainability
By post to:
Mark Dickson, Director Planning and Sustainability, City of Wanneroo, Locked Bag 1, WANNEROO WA 6946
For any enquiries relating to nomination please contact Cathrine Temple, Coordinator Planning Services on 9405 5000.
Nominations close at 5:00pm on Friday 7 December 2018
More articles in the news archive.