Home
Biodiversity boost in the City of Wanneroo
Published Wednesday, 12th December 2018
The City's final Local Biodiversity Plan was adopted by Council at its meeting on 11 December.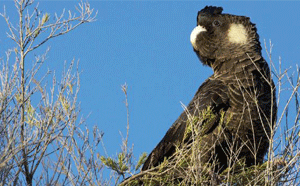 The Plan identifies priority areas and defines a list of comprehensive actions to be taken to protect and enhance biodiversity throughout the City of Wanneroo.
The final Local Biodiversity Plan 2018/19 – 2023/24 provides an updated approach to biodiversity protection and enhancement across the City's suburbs and calls attention to currently unprotected areas and vegetation types of high biodiversity significance.
City of Wanneroo Mayor Tracey Roberts said the plan was vital to ensuring the future protection of our natural environment in the City. "I'm so pleased to see this plan come to life. By taking appropriate action the City will be able to continue to provide healthy, natural environments and liveable built
environments in the future."
"The plan received comprehensive feedback from local environmental groups as well as continued input from the City's Environmental Advisory Committee before being presented to Council. This ensures we can efficiently prioritise preservation, protection and management of various vegetation complexes found throughout the City.
"Priority activities include the development of a Natural Area Asset Management Plan, investigating viable provisions into future land development to limit the removal of native vegetation and working closely with our neighbouring Councils to improve long team strategic environmental and biodiversity
management," said Mayor Roberts.
The Plan can be viewed by clicking below or at the City of Wanneroo's Civic Centre and Libraries during office hours.
More articles in the news archive.