Harvest and Vehicle Movement Ban, City of Wanneroo - 6 December 2019
A ban on the use or operation of engines, vehicles, plant or machinery from 10am Friday, 6 December 2019 until 6pm, Friday 6 December 2019 for the whole of the City of Wanneroo. More information
Home
Unlocking public facilities with time locks
Published Monday, 1st April 2019
Users of several parks within the City of Wanneroo will soon have improved access to toilet facilities with the roll out of time locks on public amenities.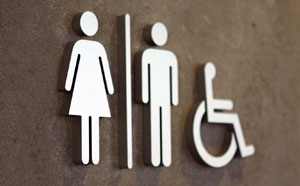 The installation of time lock systems began at Rosslare Foreshore, Mindarie this week (25 March).
Currently facilities such as these are generally locked unless being used by a sporting club.
Once the works are complete, the new system will allow the facilities to be available for the public to use during the day and early evening, before automatically locking at night to prevent vandalism.
Time locks restrict access in, but will always allow people to exit, meaning there is no chance members of the public can be locked in.
Works include the replacement of existing door frames with new timber frames and doors, new door hardware as well as security control systems, including motion sensors for internal lighting.
The installation will continue at:
John Moloney Park, Marangaroo (1 April)
Highview Park, Alexander Heights (8 April)
Paloma Park, Marangaroo (29 April)
Anthony Waring Reserve, Clarkson (6 May)
Completion of these facilities is expected by mid-June.
Mayor Tracey Roberts said as part of the City's commitment to providing accessible community amenities, further sites will be upgraded in the next financial year.
"These facilities will now be available to be used by so many more community members," Mayor Roberts said. "People walking, running or using the playgrounds will be able to enjoy these parks knowing there are accessible toilets close by."
The City has also joined with the Department of Health's National Public Toilet Map, allowing people to easily find public toilets across Australia.
Not only does the site show location of publicly available toilets, it includes accessibility information, opening hours and facilities such as showers and baby change.
Visit toiletmap.gov.au or download the official National Public Toilet Map App from the App Store or on Google Play.
More articles in the news archive.