Harvest and Vehicle Movement Ban, City of Wanneroo - 6 December 2019
A ban on the use or operation of engines, vehicles, plant or machinery from 10am Friday, 6 December 2019 until 6pm, Friday 6 December 2019 for the whole of the City of Wanneroo. More information
Home
City's new Investment Policy reflects commitment to environment
Published Wednesday, 10th April 2019
The City of Wanneroo will consider the environmental impact of its investments following a decision at last night's Council meeting.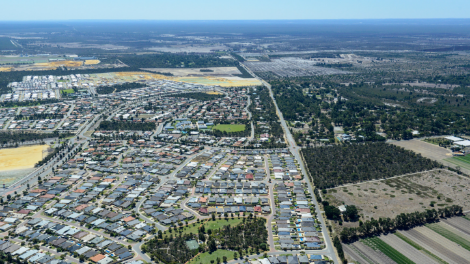 Council approved an amendment to the City's Investment Policy, which provides a framework for how the City's municipal and trust funds should be invested.
The policy has been updated to state:
When exercising the power of investment, preference is to be given to investments with institutions that have been assessed to have no current record of funding fossil fuels, providing that doing so will secure a rate of return that is at least equal to alternative offered by other institutions.
The changes come after environmental charity group 350.org asked the City to consider opportunities to favour investment with banks that do not fund fossil fuel industries. The ultimate aim is to minimise the City's contribution to greenhouse gas emissions.
350.org volunteer Jeff Wilson met with Mayor Tracey Roberts last year to discuss the issue, and welcomed news of the City's amended policy.
"We are grateful for the leadership of Mayor Tracey Roberts and Council's response to enshrine in policy a preference to invest with institutions that do not fund fossil fuel industries," Mr Wilson said.
"Of the 29 metropolitan councils, the City of Wanneroo is one of 17 local governments to have taken this significant step," he said.
Mayor Tracey Roberts said she was very pleased that Council had voted unanimously for the policy change.
"The City of Wanneroo is committed to protecting the environment by minimising impacts of climate change and seeking alternative ways to improve energy efficiency," Mayor Roberts said.
"I thank the team at 350.org for approaching the City and suggesting this simple but
important change to the way we do business."
More articles in the news archive.