Home
Road closure notice - Careen Elbow, Alkimos
Published Wednesday, 24th April 2019
Road closure notice of Careen Elbow in Alkimos from 29 April to 23 May 2019.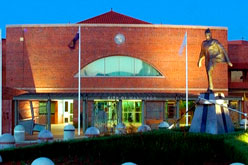 In accordance with Local Government Act 1995, Public Notice is hereby given that Careen Elbow from the southern boundary of lot 834 to the western boundary of lot 496 will be closed from 29 April 2019 to 23 May 2019 (25 days) and the day of 14 June 2019 (one day) for installation of underground infrastructure and reinstatement works as part of WAPC subdivision approval 157142.
For any queries please contact the contractor's project manager Michael McKrill at RJ Vincent.
Email: michael.mckrill@rjv.com.au
Phone: 9345 3999
or the consultant Michael Arena:
Email: MArena@tabec.com.au
Phone: 9425 5900
Mark Dickson
Director Planning & Sustainability

More articles in the news archive.