Home
City provides helping hand to 10 community groups
Published Thursday, 9th May 2019
Ten local community groups will receive a funding boost for their projects, activities or events thanks to the City of Wanneroo's latest Community Funding Program.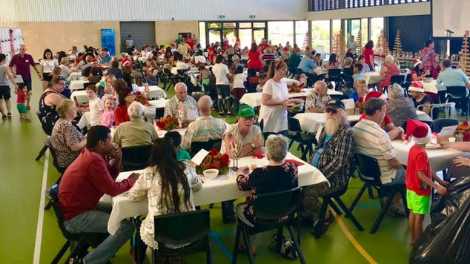 Applications for the program are open twice a year, in March and October, with the City providing funding support to hundreds of community groups over a number of years.
Wanneroo Mayor Tracey Roberts said it was a great way for community groups, organisations and clubs to receive financial assistance for their upcoming activities.
"This round the City is providing almost $33,000 to 10 community organisations and groups," Mayor Roberts said.
"It is fantastic to see community groups embracing this funding support and for so many to have the opportunity to enjoy the benefits through events such as community health initiatives, cultural festive celebrations and Remembrance Day."
The recipients for this round are:
Disco Cantito Association - $3,405.60
Circus Show and Have a Go on 21 July 2019 at the Wanneroo Recreation Centre
Bladder and Bowel Health Australia Inc. - $1245
"Lifting the Lid" on Bladder and Bowel Health Information Session on 14 August 2019 at the Wanneroo Recreation Centre.
Naval Association of Australia Western Australia Section Perth North Sub-section - $3000
Commemoration of Remembrance Day on 11 November 2019 at the War Memorial, Memorial Park, Wanneroo.
Pojulu Community Association in WA - $2,703.36
Pojulu Community Western Australia Arts & Cultural Festival on 17-18 August 2019 at the Alexander Heights Community Centre.
Balai Bahasa Indonesia Perth - $3,280
Nusantara Community Concert on 15 September 2019 at Butler Primary School.
Yanchep Two Rocks Community Recreation Association - $2,976.70
Carols in the Park on 7 December 2019 at Charnwood Park, Two Rocks.
True North Church - $3000
Carols on the Green on 14-15 December 2019 at True North Church, Merriwa.
Family Support WA - $4000
Festival at the Farm on 14 December 2019 at Landsdale Farm.
Wanneroo Sports & Social Club - $3,305
Wanneroo Children's Community Christmas Function on 14 December 2019.
One Church Perth Inc. - $6000
2019 Wanneroo Christmas Lunch on 25 December 2019 at the Irene McCormack Catholic College, Butler.
The next round of community funding will be available for a six-week period from September to October 2019.
This round of funding is timed to support community projects and events commencing from approximately February 2020 onwards.
Keep an eye on wanneroo.wa.gov.au/communityfunding for further information.
More articles in the news archive.