Home
Mayor applauds bipartisan support for Butler sporting facility
Published Tuesday, 14th May 2019
City of Wanneroo Mayor Tracey Roberts has welcomed the decision from both major parties to support the construction of Butler North District Open Space.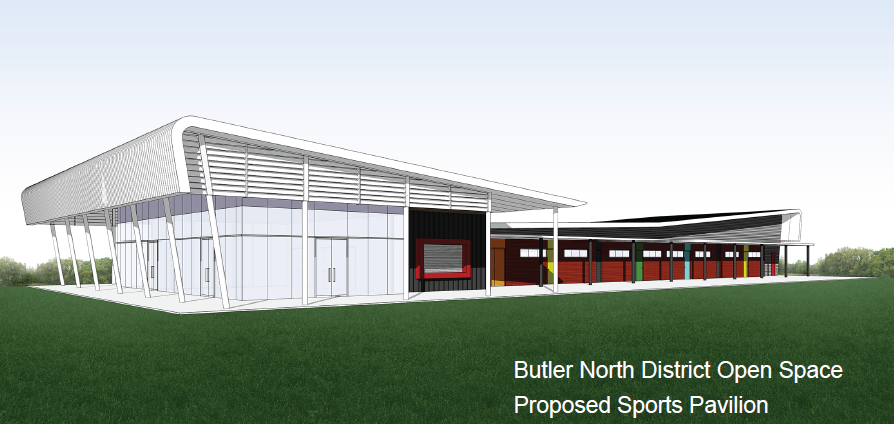 In the lead up to this weekend's Federal election, both major parties have pledged $5 million towards the construction of Butler North District Open Space, should they be elected to Government.
With a total projected cost of $22.1 million, the City of Wanneroo has advocated for a contribution of $5 million from the Federal Government to support grassroots sports for local primary and high school students.
The $5 million pledge, in addition to the $2 million funding from the Community Sporting and Recreation Facilities Fund and the $2.2 million funded by other contributors, will result in the City of Wanneroo's contribution being $12.9 million.
Mayor Roberts said the pledge of funding to the development of key sporting facilities in Perth's increasingly populous northern corridor, which includes the suburbs of Butler, Jindalee, Alkimos and Eglinton, was appreciated.
"Currently we have families living in the City's northern suburbs who are making a 60km round trip to attend training and sporting events at Kingsway Regional Sporting Complex," Mayor Roberts said.
"The population of our North Coast Ward is forecast to grow by more than 100,000 residents over the next decade. Most of these people will be more than half an hour from their nearest regional sporting complex.
"These facilities underpin the City's growth and support the health and wellbeing of residents. Sporting clubs and community groups add to the vibrancy and connectedness of our community."
The City of Wanneroo's concept plan for Butler North District Open Space includes a range of new sports amenities, including two multipurpose turf playing areas, 16 multiuse hardcourts, a sports pavilion with change rooms, a dual-use running track, picnic facilities and a play area for children.
More articles in the news archive.