2021 Local Government Election Results
The Western Australian Electoral Commission (WAEC) has announced the results of the 2021 Local Government Election for the City of Wanneroo. View the results
Home
Clarkson Train Station Precinct Activation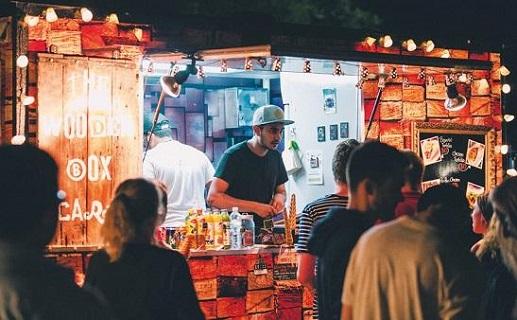 What would you like to see in Clarkson?
The City of Wanneroo is working with local businesses and residents to activate the Clarkson Train Station Precinct.
The intent is to identify short-term initiatives to activate the area and develop longer-term strategies through partnerships with local business, local residents and the wider community.
Planning will be based on community aspirations to help create a vibrant main street, whilst looking for ways to enhance local business opportunities.
Local residents, community groups and businesses are invited to get involved and collaborate on some small-scale pilot projects in the area.
Register your interest to participate
We encourage you to share your thoughts on what you would like to see in the future through our interactive mapping tool.

Due to the high level of community interest, the City has extended this initial engagement phase until Sunday, 28 February 2021.
See below for more details and a summary of ways to get involved or have a say.
Background
The Clarkson Train Station precinct comprises a local main street with numerous local shopping experiences and a small park adjacent to the station.
The Precinct is a local activity centre and provides personalised local shopping experiences but needs some local love.
In 2018, a small group of local businesses (now known as the East Keys Collective) contacted the city seeking support to revitalize the main street precinct.
Since then the City has been working with the East Keys Collective local Town Team to learn more about the ways we can enhance the precinct.
Residents and local businesses have requested the area to be a vibrant local main street that entices residents to explore local shops and spend time connecting in the community park.
Together the City and the East Keys Collective are seeking your feedback on how we can enhance the precinct visiting experience by creating a place that caters for a range of purposes, day and night, all year round.
Click here to find out more about Town Teams
Click here to connect with your local Town Team
Contact the City's Place Activation Advisor on 94055000 or via email Melissa.shaw@wanneroo.wa.gov.au if you have any questions
Ways to have a say
Share your thoughts and comments on our online interactive mapping tool
Complete our online community survey
Register your interest to help us identify short term initiatives to activate the area and develop longer- term strategies
Contact the City's Place Activation Advisor online, by email or telephone.

Key Dates
Stage One: Digital Engagement, community consultation period now open
Tell us your needs and ideas through our online interactive map by Sunday, 28 February 2021 (Survey is now closed)

Date: 31/01/2021
Local Food Truck events
Talk to us at one of our fortnightly food events at Celebration Park (Cnr Celebration Boulevard and Ocean Keys Boulevard, Clarkson) – fortnightly Thursday evenings 4.30pm to 8pm

Date: 30/04/2021
Stage Two: Information analysis / small project development
Community collaboration - an opportunity to jointly analyse community input and popular ideas with local partners, key collaborators and stakeholders (February to June 2021)

Date: 30/06/2021
Stage Three: Review initiatives and plan for the longer-term
Determine next steps (July 2021 ongoing)

Date: 31/07/2021
Subscribe to this project
Subscribe to receive updates on Clarkson Train Station Activation
Subscribe to City news
Subscribe to receive City news including updates on projects.
Shared community comments
by Resident, 10 months ago

Project contact
Name: Mel Shaw, Place Activation Advisor Telephone: 9405 5000