Community engagement has now closed. Comments were submitted from 24/08/2020 to 06/09/2020.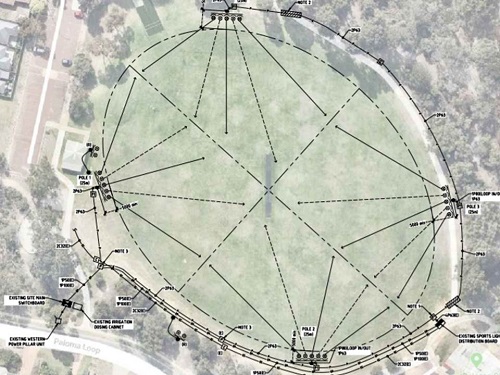 Information
As part of the 2020/21 Capital Works Program the City of Wanneroo will be undertaking upgrades at Paloma Park.
This project is funded by the Federal Government's Local Roads and Community Infrastructure Program.
The works planned to be completed in 2020/21 include the upgrade of floodlighting to the North Oval at Paloma Park to meet Australian Standards 2560 for Large Ball Sports – Ball and Physical Training (50 Lux).
The new floodlighting will be designed to control light spill into surrounding properties (in accordance with Australian Standard AS 4282 "Control of obtrusive effects of outdoor lighting").
The floodlight system will be designed with the capacity to cater for AS2560 – Large Ball Sports – Amateur Competition (100 Lux), which may be installed at a later date subject to demand.
Subject to available budget, similar upgrades will occur to the South Oval.
If you have any queries, then please contact the City's Community Facilities Planning Team.