Home
Councillor Jordan Wright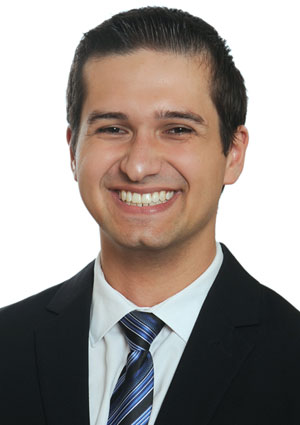 Contact details
Telephone: 0491 043 939
Email: jordan.wright@wanneroo.wa.gov.au
First elected to the City of Wanneroo in October 2021, Jordan is the youngest sitting councillor for the City in its entire history.
Jordan was born and raised in the Northern Suburbs of Perth, attending East Wanneroo Primary School, Hocking Primary School and Wanneroo Secondary College. As a lifelong Hocking resident, Jordan lives and breathes the Wanneroo lifestyle and is passionate about all things tourism, youth and customer service.
Cr Wright holds experience in the retail, hospitality, public service and higher education sectors and is a Business graduate completing a Bachelor of Commerce, Tourism and Hospitality Management at Edith Cowan University.
An advocate and voice for young people, Cr Wright has an interest in growing our local tourism opportunities and exploring and implementing environmental sustainability initiatives across the City.

Jordan is committed to accurately representing his local community at a Council level and to keeping his local community informed about Council decisions. He is eager to continue working with Central Ward residents to deliver local outcomes important to those living in the area.
Cr Wright is also a School Board Member at Hocking Primary School and Wanneroo Secondary College.
This information has been written by the Council Member.
Term expires: October 2025
Ward: Central Ward
Position: Councillor
Other Council Members for Central Ward
Frank Cvitan JP
Ward: Central Ward
Browse Council Members