COVID-19 recovery information and updates
The City of Wanneroo is reopening a number of community services and facilities in line with Phase 4 of the State Government's COVID-19 Roadmap to Recovery. Click here to find out more
Home
Events on 6th Jul 2020
Events for 6th Jul 2020
Showing 1 to 4 of 4 events.
Makuru Walk, Planting and Drawing - ages 9-16 years - FULLY BOOKED
Date: 6th July 2020
Location: Spring Park , Waldburg Drive, Tapping
Time: 9:45 - 14:00
Cost: FREE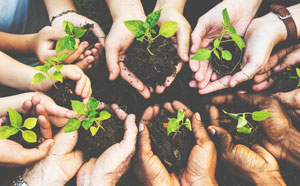 Bring your walking shoes and rain proective clothing, and be ready to use earthy colours to create your own NAIDOC inspired t-shirts.
Today's program will focus on nature, planting and art. We will start at Spring Park, and we will walk our way to Carramar Community Centre, stopping at Alvarez Park and Waldburg Park along the way. The tour of Tapping will provide the opportunity to sketch the landscape and plants in the area, which will inspire your design in which you will transfer to a t-shirt. The day will end with some short Aboriginal games.
Please wear enclosed shoes and BYO water, lunch and snacks
Appropriate social distancing, hygiene and parent/guardian contact details are required to participate.
Bring Books to Life - all ages
Date: 6th July 2020 - 18th July 2020
Every day
Location: All City of Wanneroo libraries
Cost: FREE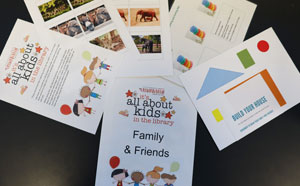 Borrow some fabulous books and pick up a free hands on activity kit to explore the magic of stories with your children at home.
There are kits for young readers and special edition packs featuring Harry Potter and Roald Dahl. Remember our free eBooks and Story Box Library if you are not calling in these holidays.
Free Dollmaking Sewing Bee - ages 6-12 years
Date: 6th July 2020 - 18th July 2020
Every day
Location: All City of Wanneroo libraries
Cost: FREE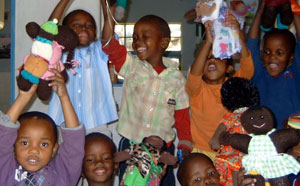 Learn some sewing skills and make and decorate a beautiful cloth doll at home to help the Uthando Doll Project that supports communities in Africa.
Register below and collect your free kit from your local library.
Discover the story behind the project and see instructions on how to make the Uthando Doll. Children can then choose to donate the doll after the holidays or keep it to share the message with family and friends.
All kits will be quarantined following WA Department of Health guidelines.
Ready to Roll - all ages
Date: 6th July 2020
Location: Wanneroo Museum, Dundebar Road, Wanneroo
Cost: FREE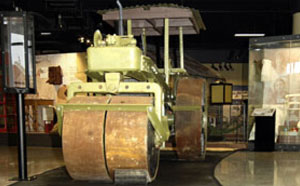 Learn more about Wanneroo Road and create your own Road Roller with our school holiday activity pack.
Pop into the Wanneroo Regional Museum these school holidays and check out the famous Wanneroo Road Roller.
Pick up your free activity to make your very own road roller at home.
Museum opening times
Monday to Friday 10:00am - 4:00pm
Saturday 10:00pm - 1:00pm
July 2020

Prev month Next month

The green box highlights today's date and the dates with buttons have events happening on that day.

| Mo | Tu | We | Th | Fr | Sa | Su |
| --- | --- | --- | --- | --- | --- | --- |
| | | 01 | 02 | 03 | 04 | 05 |
| 06 | 07 | 08 | 09 | 10 | 11 | 12 |
| 13 | 14 | 15 | 16 | 17 | 18 | 19 |
| 20 | 21 | 22 | 23 | 24 | 25 | 26 |
| 27 | 28 | 29 | 30 | 31 | | |
Discover more events