Home
Events on 7th Aug 2019
Events for 7th Aug 2019
Showing 1 to 1 of 1 events.
Wanneroo Toastmasters Presents Craig Challen 2019
Date: 7th August 2019
Location: City of Wanneroo Civic Centre, Dundebar Road, Wanneroo
Time: 18:30 - 21:30
Cost: FREE - booking essential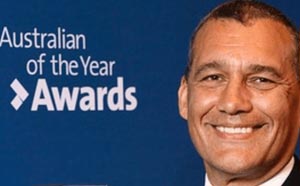 City of Wanneroo local and Australian Of the Year Craig Challen will be speaking at a special Toastmasters event next month.
The inside account of the breathtaking rescue that captured the world. For seventeen days, the world watched and held its breath.
In 2018, Dr Challen, alongside his diving partner Dr Richard 'Harry' Harris, were invited to assist in the rescue operation of a Thai soccer team trapped Thailand's deep Tham Luang Cave, in a story that gripped the world. The pair worked 14-16 hour days making trips into the cave on a daily basis, working cooperatively to ensure the safe evacuation from the cave for everyone. Craig's expertise and experience in diving saw him help to de-kit the boys of their diving equipment after escaping the first flooded section of the evacuation route, carry them to the next section and prepare them for the next dive.
Our Local Hero will speak to the Wanneroo community to assist the opening of the brand new Toastmasters Wanneroo Club come along and hear the real account, plus a 30 minute question and answer session.
For more information and to book your place click below:
August 2020

Prev month Next month

The green box highlights today's date and the dates with buttons have events happening on that day.

| Mo | Tu | We | Th | Fr | Sa | Su |
| --- | --- | --- | --- | --- | --- | --- |
| | | | | | 01 | 02 |
| 03 | 04 | 05 | 06 | 07 | 08 | 09 |
| 10 | 11 | 12 | 13 | 14 | 15 | 16 |
| 17 | 18 | 19 | 20 | 21 | 22 | 23 |
| 24 | 25 | 26 | 27 | 28 | 29 | 30 |
| 31 | | | | | | |
Discover more events