Home
Events on 22nd Oct 2020
Events for 22nd Oct 2020
Showing 1 to 1 of 1 events.
ARTs TNT - How to Make Your Own Paint with Cindy Lane
Date: 22nd October 2020
Location: Wanneroo Library and Cultural Centre, 3 Rocca Way, Wanneroo
Time: 18:00 - 19:30
Cost: FREE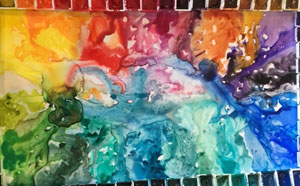 Learn how to create your own watercolours with minerals and pigments from around the world and your own backyard.
Are you an artist looking for opportunities to display and sell your work? Don't miss our ARTs TNT program at the Wanneroo Library and Cultural Centre.
From August to October we will be presenting 8 professional development talks to give you the tips and tools you need to promote your art. Learn how to document you're artwork, photograph and pitch your artwork to galleries; develop your social media skills and plan your professional arts career.
Discover more events