COVID-19 recovery information and updates
The City of Wanneroo is reopening a number of community services and facilities in line with Phase 4 of the State Government's COVID-19 Roadmap to Recovery. Click here to find out more
Home
Events on 24th Oct 2019
Events for 24th Oct 2019
Showing 1 to 1 of 1 events.
Grant writing skills workshop
Date: 24th October 2019
Location: 21
Time: 17:30 - 20:00
Cost: FREE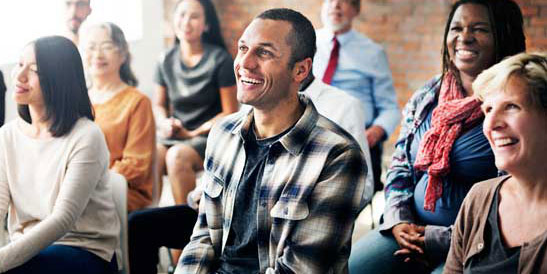 This practical and revealing course looks at what funding bodies are really looking for and how to maximise your chances of success.
Any community organisation knows that reliable funding is the cornerstone to being able to deliver your services and achieve your objectives. But why do some organisations seem to write grant applications so successfully and others continually struggle?
We will explore:
Where to find grant opportunities
Addressing selection criteria
What gives winning applicants the edge
Bookings essential. Click here to register on Eventbrite.
July 2020

Prev month Next month

The green box highlights today's date and the dates with buttons have events happening on that day.

| Mo | Tu | We | Th | Fr | Sa | Su |
| --- | --- | --- | --- | --- | --- | --- |
| | | 01 | 02 | 03 | 04 | 05 |
| 06 | 07 | 08 | 09 | 10 | 11 | 12 |
| 13 | 14 | 15 | 16 | 17 | 18 | 19 |
| 20 | 21 | 22 | 23 | 24 | 25 | 26 |
| 27 | 28 | 29 | 30 | 31 | | |
Discover more events