Home
Events on 27th Sep 2023
Events for 27th Sep 2023
Showing 1 to 2 of 2 events.
October School Holiday Activities
Date: 25th September 2023 - 7th October 2023
Every day
Location: Various locations
Time: 9:00 - 17:30
Cost: Various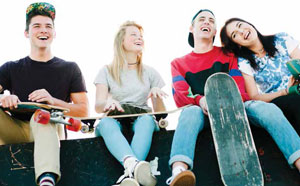 Keep everyone entertained these upcoming holidays with the City of Wanneroo's School Holiday Program.
Get ready for fun during these school holidays!
We have a range of fun and exciting programs lined up for the school holidays. From barista training and wall climbing, to sustainable fashion and learning all about bees!
Why not pop along to our libraries which have lots of fun activities going on.
Many of the City of Wanneroo's school holiday programs are free, while others are provided at a minimal cost.
For more information on these activities, and many more click below!
Advancing along the Write Track – Writing workshops
Date: 27th September 2023 - 18th October 2023
Every week
Location: Wanneroo Library, Wanneroo Library and Cultural Centre, 3 Rocca Way, Wanneroo
Time: 18:30 - 20:30
Cost: $10 per workshop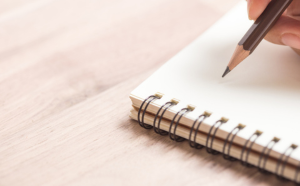 A series of advanced writing classes that will deepen your understanding of literature and the skills used to create vibrant stories.
Wednesday 27 September – Rewriting & Editing
Join local writer David Allan-Petale for the first session in a series of advanced writing classes at the Wanneroo Library that will deepen your understanding of literature and the skills used to create vibrant stories.
Writing is rewriting. Editing sharpens what we rewrite. In this class, writers will take a section of their own writing, interrogate it, and rewrite to elevate its elements. Then they'll hack it back, and do it again…
Wednesday 4 October – Writing landscape & metaphors
From the border plains of Cormac McCarthy to the Caribbean interior of Jean Rhys and the coast of Tim Winton, landscape can be a character in its own right. In this class, writers will learn to explore the setting of their works and draw new meanings and influences. They'll also work to understand the use of metaphors, and how to make something more than just alike.
Wednesday 11 October – Point of View & Narration
In this class, writers will learn how to expand and then refine their use of POV (point of view) and narration so they can tell sharper stories. Who tells the story and how is a crucial element in literature. We will also consider how making changes to who tells what – and when – could unlock something magical.
Wednesday 18 October – Beginnings & endings
How we start a story and how we finish it are the two things readers can most connect with – and most reject! In this class, writers will explore different ways and means of beginning their story and building it to an ending that does more than just announce the last full stop.
---
David Allan-Petale is a writer from Perth, Western Australia whose debut novel Locust Summer was published in 2021 by Fremantle Press. The book was longlisted for the 2021 ALS Gold Medal for "an outstanding literary work," and was shortlisted for the 2022 WA Premier's Western Australian Premier's Book Awards - The Premier's Prize for an Emerging Writer. The manuscript was shortlisted for the 2017 Australian/Vogel's Literary Award, and developed through a fellowship at Varuna, the National Writers' House.
September 2023

Prev month Next month

The green box highlights today's date and the dates with buttons have events happening on that day.

| Mo | Tu | We | Th | Fr | Sa | Su |
| --- | --- | --- | --- | --- | --- | --- |
| | | | | 01 | 02 | 03 |
| 04 | 05 | 06 | 07 | 08 | 09 | 10 |
| 11 | 12 | 13 | 14 | 15 | 16 | 17 |
| 18 | 19 | 20 | 21 | 22 | 23 | 24 |
| 25 | 26 | 27 | 28 | 29 | 30 | |
Discover more events