Home
Events on 29th Sep 2020
Events for 29th Sep 2020
Showing 1 to 3 of 3 events.
Objects that fascinate and inspire - all ages
Date: 29th September 2020 - 11th October 2020
Every day
Location: Wanneroo Museum, Wanneroo Library and Cultural Centre, 3 Rocca Way, Wanneroo
Cost: FREE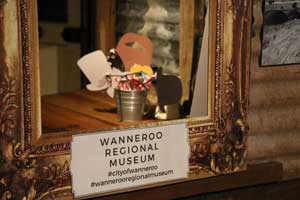 Wanneroo Regional Museum welcomes families this school holidays, offering a variety of opportunities to explore the history of the region.
Check out our bright and modern welcome space and take part in fun activities on location and to take home.
Whatever your connection to Wanneroo, you will find objects that fascinate and inspire you and stories that will surprise and move you.
Visit us to find out more!
Museum opening times
Monday - Friday 10:00am - 4:00pm
Saturday 10:00am - 1:00pm

Scribblers Festival - Fuelling Creativity Workbooks
Date: 29th September 2020 - 11th October 2020
Every day
Location: Various locations
Cost: FREE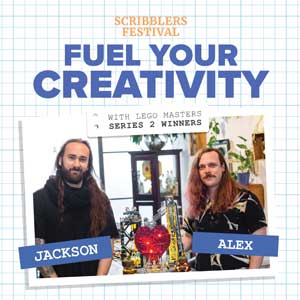 Brought to you by the Scribblers Festival team, these FREE Fuelling Creativity workbooks include 36 pages designed to stimulate young minds with creative prompts and ideas to be explored at home.
Including:
An invite to take the 2020 Reading Challenge
Designing a LEGO artwork, following prompts from LEGO Masters Jackson & Alex
Learning how to draw a human-imal with Kylie Howart, and much more.
These workbooks will keep youngsters fully occupied this spring school holiday.
Pick up a copy from Clarkson, Girrawheen, Wanneroo or Yanchep/Two Rocks libraries.
Chocolate Creations - ages 9-11 years - FULLY BOOKED
Date: 29th September 2020
Location: Pearsall Hocking Community Centre, 125 Willespie Drive, Pearsall
Time: 10:00 - 14:00
Cost: $8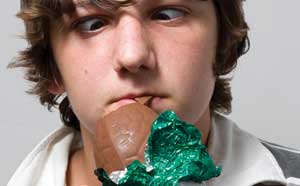 Calling all chocolate fans!
Friends don't let friends eat chocolate alone, so invite your friends to take part in creating chocolate desserts with artistic flair. You can become a skillful chocolate creator!
Please wear enclosed shoes and bring your own lunch.
Proof of Age: all new bookings must ensure that the correct birthdate for each child is entered, and must upload appropriate proof of age document for each child to confirm a booking (see below). You will not be able to proceed with booking until this step is finalised.
Accepted proof of age documents include: birth certificate/ extract, school registration, passport, student card etc.
September 2020

Prev month Next month

The green box highlights today's date and the dates with buttons have events happening on that day.

| Mo | Tu | We | Th | Fr | Sa | Su |
| --- | --- | --- | --- | --- | --- | --- |
| | 01 | 02 | 03 | 04 | 05 | 06 |
| 07 | 08 | 09 | 10 | 11 | 12 | 13 |
| 14 | 15 | 16 | 17 | 18 | 19 | 20 |
| 21 | 22 | 23 | 24 | 25 | 26 | 27 |
| 28 | 29 | 30 | | | | |
Discover more events