How to start your own walking group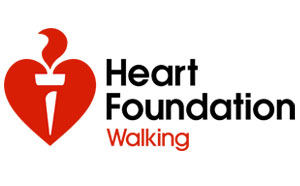 Do you want to take the first steps to increase your physical activity by joining Australia's largest FREE community-based walking network? Heart Foundation Walking is structured around the social aspect of walking in groups and it's a great way to get to know your neighbours and neighbourhood.
There are many ways to be physically active and walking is the number one activity most Australian adults do on a regular basis. Walking is enjoyable and easy and suitable for people of all ages and fitness levels and it's free.
Group walking
You can find a local walking group by visiting the Heart Foundation's walking hub website. Simply search using your suburb name or postcode, and you'll be able to find your closest walking group.
If you're interested in starting up your own walking group, simply check out the start and lead a walking group page. Here you can learn what's involved and find out exactly what you need to start a successful walking group.
Solo walking
If group walks aren't your thing, then the Heart Foundation provides you with the tools to set up your personal six week walking plan. They'll work out the right plan for you based on your current level of activity and over six weeks they'll send you information and advice to help you stick with it.
Further information and support
Visit the Heart Foundation Walking website for more information.