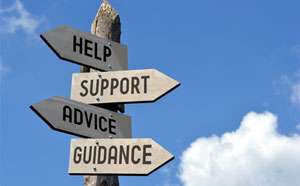 Financial Counselling
Financial counselling is a free service that assists people in financial difficulty.
Financial counsellors provide information, support and advocacy and offer sound advice and support to anyone struggling to make ends meet. They have extensive knowledge of law and policy, including consumer credit law, debt enforcement practices, the bankruptcy regime, industry hardship policies and government concession frameworks.
Anyone can contact the Financial Counselling Helpline, 1800 007 007. This is a free confidential service for all Western Australians with financial issues. It provides information, strategies and guidance to assist those experiencing financial difficulties
More information can be found on the Financial Counsellors website.
The Moneysmart website also offers helpful advice, tools and information to assist in making sensible financial decisions.
Christians against poverty (CAP) is a charity that offers free, face-to-face debt counselling to anyone in need. CAP empowers people to get out of debt and learn valuable budgeting skills.
Getting help
Should you find yourself homeless or at risk of becoming homeless the following organisations can help you in your time of need.
Crisis Care
Contact Crisis Care if:
You are homeless and need urgent help in finding accommodation.
You need counselling, information or other support.
You are escaping domestic violence and need help.
You need someone to help sort out a serious problem.
You are alone or afraid and urgently need to talk to someone. You are concerned about the wellbeing of a child.
Arguments are causing unhappiness and problems in your family.
Phone: 1800 199 008
Website: https://www.dcp.wa.gov.au/CrisisAndEmergency/Pages/CrisisCare.aspx
Entry Point
For individuals and families based in Perth, Entry Point can:
Assess individual circumstances on the phone or in person.
Provide individuals with information on accommodation and support options to increase their chances of securing accommodation.
If eligible, provide formal referrals to specialist homelessness services and other accommodation or support options.
Set up a time for an assessment and then refer to the most eligible appropriate services.
Assess individual circumstances of people and families experiencing domestic violence and, if eligible, provide formal referrals to crisis accommodation and support options.
For individuals and families based in regional Western Australia, Entry Point can:
Provide information on accommodation and support options to assist people to seek their own accommodation.
Assess individual circumstances of people and families experiencing domestic violence and, if eligible, provide formal referrals to crisis accommodation and support options.
Phone: 1800 124 684 - Mon-Fri 9:00am - 7:00pm, Sat 9:00am - 5:00pm
Website: http://www.entrypointperth.com.au/
Youth Futures
Youth Futures provides a variety of homelessness, education and support programs that empower young people to reach their potential such as
TINOCA - crisis accommodation service in Perth's northern suburbs for young people aged 15-19 who are experiencing homelessness or are unable to stay in their family home
TAP - Transitional Accommodation Program. It offers housing to young people aged 16 to 21, and unlike TINOCA there is not
a youth worker onsite
The NEST -designed to help teenage parents who are homeless or who are living in unsuitable conditions, and are consequently at risk of losing custody of their child to the government. To be eligible for the NEST a young person must be aged 16-19 and be in the late stages of pregnancy or have an infant under the age of two
Youth Place - provides supported housing to young people aged 15 to 25 who are homeless or at risk of homelessness. They are able to stay for up to a year after which time they are referred to longer-term housing provided they can demonstrate adequate independent living skills.
Housing Support Workers - support young people at risk of homelessness to maintain stable accommodation and also assist by linking them in with mainstream and community services , including assistance with accessing education, training, medical care and recreational activities.
Phone: 9307 4520 for TINOCA (crisis accommodation) or 9300 2677 for all other referrals
Website: http://youthfutureswa.org.au
Support Services
Download our guide to support services by clicking below:
A guide to support services for those experiencing homelessness or hardship
There is also a combined 'regional' guide available below:
City of Wanneroo and City of Joondalup Hardship and Homelessness services
Mental Health & Counselling Support
Lifeline - 12 11 14.
Beyond Blue - 1300 22 4636.
Headspace - 1800 650 890.
Accommodation Services
Crisis Care - 08 9223 1111 or 1800 199 008
Entry Point - 08 6496 0001 or 1800 124 684
Youth Futures - 08 9307 4520 or 08 9300 2677
Food support services
South
Rainbow Community Church
Monday and Tuesday // 12:30pm
4/54 Christabel Way, Landsdale
Phone - 08 6102 1526
Hainsworth Community Centre, Girrawheen
Food hampers and sit down meal
Thursdays // 11:30am - 12:30pm
Phone - 08 6102 1526
The Pantry WA, 7 Lumsden Road, Wangara
Offering food parcels to people in need
Tuesday, Wednesday, Thursday & Friday // 10:30am - 12:00pm
Central
Riverview Church, Corner Winton Road and Franklin Lane, Joondalup
Food parcels, information and assistance
Community lunch on Thursdays // 12:00pm - 1:30pm
Community meal on Thursdays // 5:30pm - 7:00pm
Phone - 08 9301 0054
Salvation Army - 36 Christmas Avenue, Heathridge
Food and clothes
Every Tuesday and Thursday // 9:30am - 12noon
Phone - 08 9401 3408
True North Church - 19 Scaphella Avenue, Mullaloo
Hot meal and food hampers on Wednesdays // 11:00am - 1:00pm
Showers on Monday, Tuesday, Wednesday and Friday
Phone - 08 9403 1800
North
Salvation Army Doorways - 26 Jenolan Way, Merriwa
Fridays // 9:00am - 1:00pm
Help with food, free toasted sandwiches/hot drinks, clothes & furniture vouchers, haircuts, emergency relief (by appointment)
Phone - 08 9305 2131
Yanchep Community Church - Yanchep Community Centre, 7 Lagoon Drive, Yanchep
Food hampers
Tuesdays // 6:30pm - 7:30pm
Phone - 0400 044 236
Useful contact numbers
Drug & Alcohol Counselling
Alcohol and Drug information services - 9442 5050.
Financial Counselling
The Spiers Centre - 9405 9507.
Financial Counselling Australia - 1800 007 007.
Mental Health & Counselling Support
Lifeline - 12 11 14.
Beyond Blue - 1300 22 4636.
Headspace - 1800 650 890.
What can I do if I see someone experiencing homelessness?
The City has a procedure in place to respond to reports of homelessness and rough sleeping in the community.
To ensure people experiencing homelessness are treated with dignity and respect, the City works with external outreach providers to help support positive outcomes for our vulnerable community members.
If you see someone sleeping rough and in need of assistance, contact the City on 08 9405 5000.
How can we help as a community?
Educate - Learn about the various reasons behind homelessness and understand the face of homelessness changes every day. Every story is different. When you understand it share your knowledge with others.
Respect - Always treat others as you would like to be treated yourself. A homeless person is someone's son, someone's sister, someone's father.
Donate - there are many things that can help a homeless person to live a more comfortable life, clothes, food, toys just to name a few. Something that may mean nothing to you may mean the world to somebody else
Volunteer - Time is precious, spend it wisely. Volunteering your time and sharing your skills and knowledge can have a great impact on someone's life.
More information on where to find help or where you can offer to help:
What the City of Wanneroo is doing
The City of Wanneroo adopted a Regional Homelessness Plan in December 2018. The Plan has been developed in partnership with the City of Joondalup and is the result of thorough collaboration between the two Cities. The Regional Homelessness Plan includes input from stakeholders in the community who have an interest in the optimum wellbeing of people at-risk of, or experiencing homelessness.
The Regional Homelessness Plan seeks to provide a framework that will inform how the Cities respond to homelessness and provides milestones for action.
Further information regarding the Regional Homelessness Plan, contact the City's Community Development team on 9405 5000.
Facts & Figures on homelessness in WA