Economic Recovery Funding - Business Support
Applications are now closed for the Economic Recovery Fund
The City has launched an Economic Recovery Fund to support local businesses recover from the financial effects of COVID-19.
From September 2020 until further notice, the City will be accepting applications for the Business Support Program that offers a range of expert advice and support provided by industry specialists.
Free Business Advice
Eligible businesses can access a broad range of free advice from these experts. Please note, businesses can only access ONE advisory service at this time. We will notify businesses if further rounds are offered during the year.
Business Basics
| | | |
| --- | --- | --- |
| Business Coaching and Mentoring | Business Planning and Strategy | Financial Advice |
| | | |
| This program will delivery 3 hours of mentoring/coaching with the aim of supporting the business through guidance, feedback, motivation and further skills development assistance. | Gain clarity on the key drivers in your business, tools to measure and monitor performance, greater profitability and increased efficiency in the use of resources and assets. Pascoe Partners will help business owners establish short and long term goals for their business. | Get advice on business structuring and planning, long-term tax planning and small business CGT concessions. Help is also available on superannuation strategies, debt management and cash flow and budgeting strategies. |
Brand and Marketing
Human Resources Support and E-Learning
Workplace Health and Safety
Get assistance with creating a 12-month marketing plan to provide clarity and direction.
Alternatively, does your business need a new logo or refresh of an existing one? Access this complete branding package including logo, branding elements and style sheet.
Get HR audit and strategy assistance. Take advantage of a business review to ensure your employment practices are compliant and optimised. Alternatively, seek advice on current contentious matters.
Get assistance with conducting a full workplace Health and Safety audit using a best-practice audit plan (including COVID-19 specific considerations) encompassing workplace H&S policies and procedures.
| | | |
| --- | --- | --- |
| Social Media | Website design, Digital Solutions & E-Commerce | Copy Writing & Content Development |
| | | |
| Social media platforms require strategy, expertise and creativity to gain real value. This package will oversee the creation of your content and then manage the flow to your social channels. Feeling stressed and overwhelmed when it comes to social media? Get social media coaching and grow your skills, knowledge and confidence. | Get help refreshing your existing website or creating a new one. This course will help you set up, implement and carry out a website audit. Teach you how to set up 'Google my Business' and optimisation. Google Ads set-up and the tricks to e-commerce planning and creation. | Get assistance with website copy writing that will help your target market feel inspired and motivated to take action - whether its buying your product or using your service. Learn how to effectively blog write the inexpensive way for you to drive traffic to your website, while giving useful information to your customers. |
Customer Service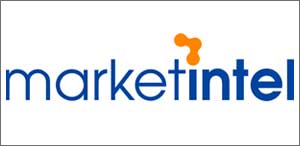 This program is a 6 month proprietary customer research program developed for small and medium sized businesses. The aim of the program is to provide businesses with strategic customer insights so they can grow and prosper. The program helps businesses build customer loyalty, foster referrals and increase profitability.
Specialist Advice
| | | |
| --- | --- | --- |
| Innovation - New Product Development & Digital Services | Professional Document Writing Services | Public Relations |
| | | |
| Support for businesses at all stages of their journey whether it be to rapidly invent new products and services, launch to market, digitalise services or solve a specific customer experience challenge. Get an opportunity roadmap, product launch action plan, digital transformation roadmap and a digital service design print. | Businesses can access a range of professional writing services for business documents, including policies and processes, job descriptions and adverts, presentations, training guides and report | Rise above your competition, get instant credibility and be heard above the marketing noise. Get featured in the media - on TV, digital news sites, radio, newspapers, magazines and blogs. Looking for free DIY publicity in the media? Learn the secret to increasing your business profile quickly through the art of publicity. |
| | | |
| --- | --- | --- |
| Automated Business Systems | Freight, Logistics and Export Advice | Aboriginal Business Support |
| | | |
| Learn a range of simple business improvement solutions that eliminate double handling, time wastage and human errors. This package offers simply document conversion, naming and filing at the device, accounts genie and digital workflows. | Get freight and logistics advice on international imports, export via air-express, air-cargo and sea. This package helps with Australia-wide air and road transportation, free trade agreements, how to grow your Australian e-commerce business internationally and 3PL. | The Boya Business Solutions Program is a business health check that will identify areas that need more support. A hands-on, face-to-face approach resulting in bite-sized action based solutions to help you reach your desired goals. |
| | | |
| --- | --- | --- |
| Hospitality Business Advice (including Liquor Licencing Advice) | Retail Advice | Tourism Business Digital Marketing |
| | | |
| This is a unique opportunity to seek expert advice on many aspects of your hospitality business and benefit from an independent and impartial review. Get a free review of your business' product/services and processes. Learn about potential new avenues or models of business. Get advice on how to prepare your business recovery. | This program involves an initial catch-up to get to know you personally as a business owner. Get help working through your business objectives, timeframes to achieve results and an action plan to help you get there. Upon completion of the program, you will have modern ideas, real tools and systems to use immediately to start increasing your sales and overall business performance. | Social media is a powerful marketing tool. It can build brand awareness and recognition, supercharge sales and lead generation, skyrocket your web traffic and facilitate meaningful conversations with your customers. As experts in tourism & hospitality social media management you will receive unique brand and marketing strategies to guide your social media channels in the right direction. |
Lean Manufacturing Workshop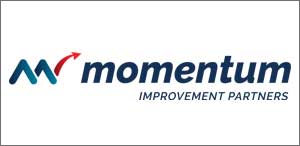 Get help with value stream mapping including lean introduction, process modelling, waste identification analysis, efficiency and quality improvement advice to achieve waste elimination, cost reduction and profitability increase. Alternatively, make the most of business support and coaching sessions and learn about process optimisation, workplace organisation and change initiation.
Please click below for more information on the support and advice available from the above businesses:
Business advice - further information
Business Advice and Training Rebates
City of Wanneroo businesses can apply for a rebate for business advice or training costs incurred since 1 March 2020. Eligible organisations may be entitled to a rebate of up to 50% of advice or training costs (capped at $500) that helped your business recover from the COVID-19 pandemic.
Rebate example: If you spent $600 on financial advice, the City will reimburse you $300. If the advice cost your business $2,000, the City will rebate you $500 as this is the maximum amount available.
All eligible businesses must be able to provide proof of expenditure and funds will be paid directly into a nominated bank account.
Business Support Eligibility
To be eligible for the Business Support Program, businesses must comply with the criteria set out below:
A micro, small or medium business (1 to 199 employees) located within the City of Wanneroo;
Have a valid and active Australian Business Number (ABN), registered prior to 1 January 2020;
Be able to demonstrate your business has been impacted by the COVID-19 pandemic; and
Not be receiving funding from any other source for the same project or initiative.
For more information about any of the programs offered, contact the City of Wanneroo at economic@wanneroo.wa.gov.au