Containers for Change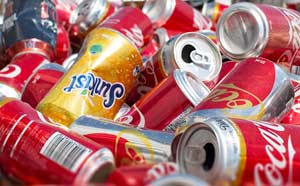 Cash in your containers across the City of Wanneroo
Are you ready to cash-in? From 1 October 2020, residents across the City of Wanneroo can now cash-in their containers for 10 cents. The State Government-led Containers for Change scheme is being rolled out in Western Australia for the first time with over 200 refund points.
Did you know we use over 10,000 drink containers across WA every 4 minutes? Or that 44% of litter thrown can be recycled?
This is a great opportunity for local residents to get involved and help reduce the amount of recyclable material going to landfill.
So what can you cash in?
Not all containers are eligible for a refund, including plain milk containers, flavoured milks 1L and above, pure juice drinks, wine and spirit bottles and cordial containers.
Suitable containers that qualify for a 10-cent refund include; most aluminium cans, glass, plastic, steel and liquid paperboard beverage containers between 150ml and 3L.
For more information on the State Government's Containers for Change initiative and what containers are accepted, visit containersforchange.com.au/wa.
Where can you cash in across the City?
There are many refund points dotted across the City. To find out where your nearest is located, visit containersforchange.com.au/wa/where-to-return. So get collecting, get involved, and cash-in!