Home
Central-West Ward

The City of Wanneroo's diverse Central-West Ward is home to the coastal suburbs of Quinns Rocks and Mindarie, Clarkson and Neerabup to the east.
Quinns Rocks is the City of Wanneroo's oldest and most well-established coastal suburb. The swimming enclosure at Quinns Beach provides a safe space to swim, while the Quinns Mindarie Surf Life Saving Club and Community Centre are true neighbourhood hubs.
The development of the Neerabup Industrial Area (NIA) is a key strategic project for the City of Wanneroo. The 1000-hectare site will provide significant long-term economic growth through commercial opportunities and job creation, ultimately employing up to 30,000 people.
Neerabup is also famous for Wanneroo Raceway, home of motor racing in Western Australia and host to the annual V8 Supercars championship.
One of the Council priorities for the Central-West Ward is the management of our foreshores. The City's coastline stretches 32 kilometres from Tamala Park in the south, to Two Rocks in the north. It is a wonderful natural asset enjoyed by our community. Due to climate change and an estimated rise in global sea levels, the City closely monitors and manages the coastline which is becoming increasingly more vulnerable.
Suburbs: Quinns Rocks, Mindarie, Tamala Park, south Clarkson, Neerabup.
View maps of the Central-West Ward suburbs, and all City wards
Map of Central-West Ward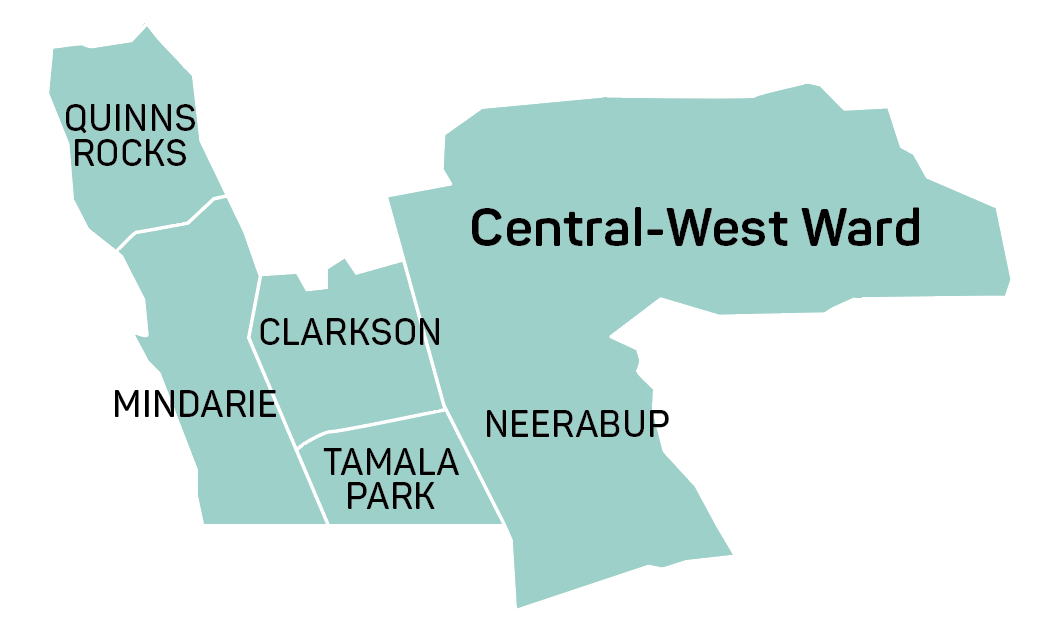 Map of all City of Wanneroo wards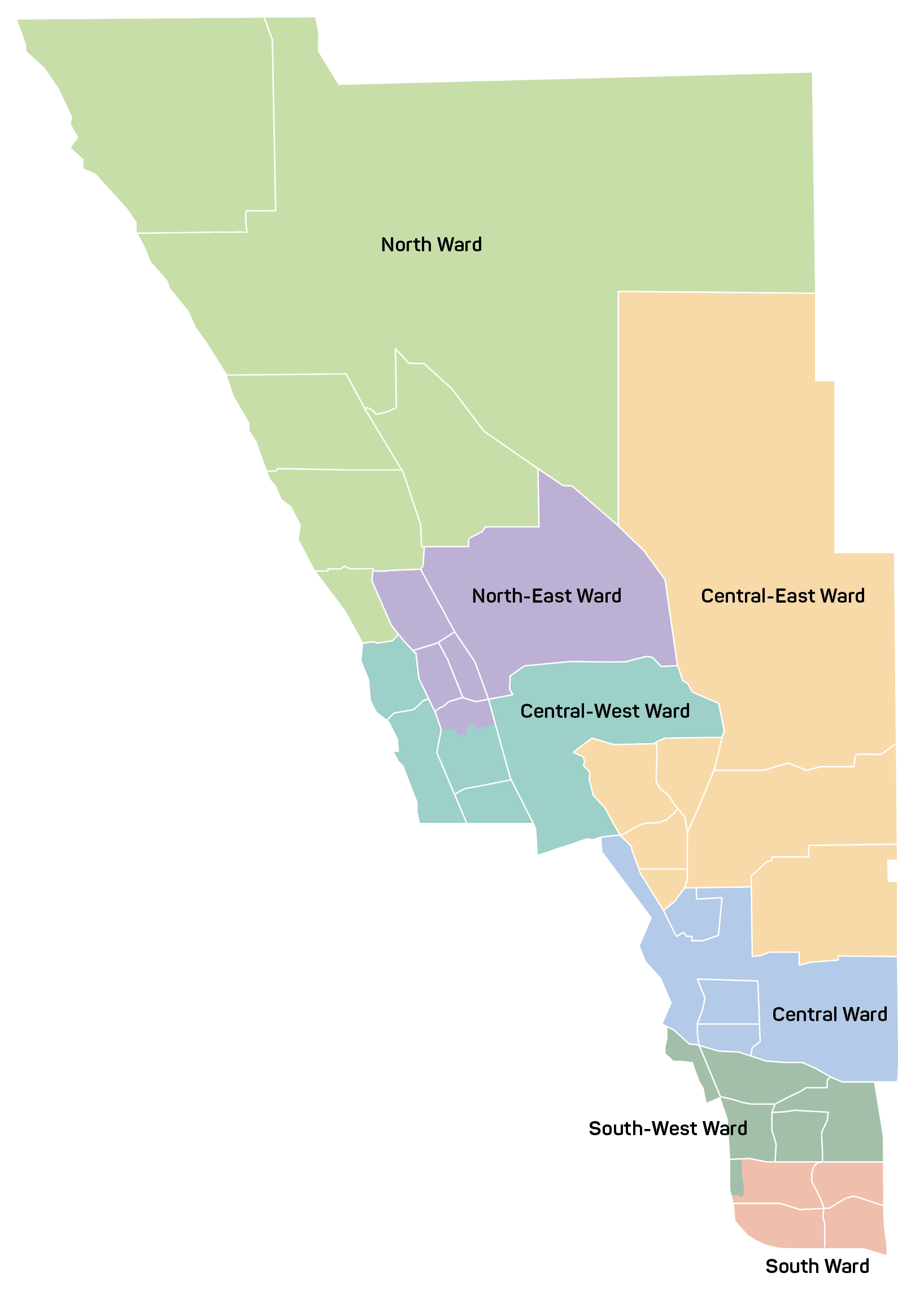 Central-West Ward Councillors
Enter your postcode to search for Council projects in your area