COVID-19 recovery information and updates
The City of Wanneroo is reopening a number of community services and facilities in line with Phase 3 of the State Government's COVID-19 Roadmap to Recovery. Click here to find out more
Home
Say what? Hearsay shares strange stories from yesteryear
Published Tuesday, 2nd July 2019
Gather round and share in tales of the weird, the wonderful and the extraordinary in the Wanneroo Gallery's new exhibition, Hearsay.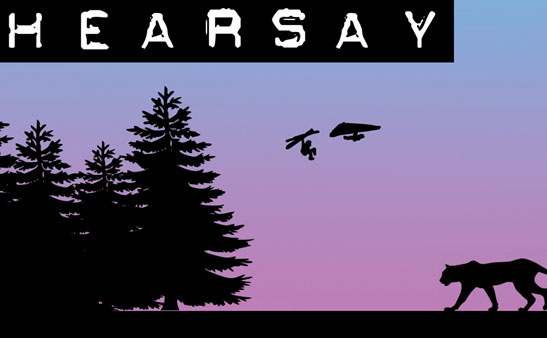 Blurring the line between fact and fiction, Hearsay recounts a collection of strange and sometimes scary fireside tales taken from local folklore.
From the adventures Moondyne Joe, an English convict who went on to become Western Australia's most infamous bushranger, to the cursed shipwreck of the SS Alkimos and its resident ghoul, Hearsay explores the surreal and the downright spooky.
Encompassing mysterious UFOs, shadowy big cats and more, the Hearsay highlights both the weird and wonderful parts of Wanneroo and features a mix of artworks, theatrical performances, videos and re-enactments.
Hearsay is on display at the Wanneroo Gallery from Monday 8 July to Saturday 31 August. Entry is free.
Wanneroo Library and Cultural Centre
3 Rocca Way, Wanneroo
Open Monday-Saturday 10am-4pm
For more information, visit www.wanneroo.wa.gov.au/wanneroogallery.
More articles in the news archive.