COVID-19 recovery information and updates
The City of Wanneroo is reopening a number of community services and facilities in line with Phase 4 of the State Government's COVID-19 Roadmap to Recovery. Click here to find out more
Home
City of Wanneroo wins gold for reporting
Published Thursday, 4th July 2019
The City of Wanneroo has been recognised for its commitment to transparency for the third year running at the 69th Australasian Reporting Awards (ARA).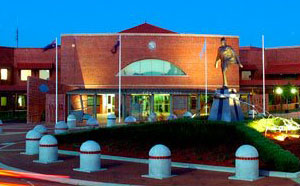 The City's 2017/18 Annual Report was recently awarded Gold by the ARA with adjudicators describing it as "an excellent and informative report showing high standards of transparency".
The ARA are the leading benchmark in government and corporate reporting with Gold Award winners regarded as producing model reports for other organisations to follow.
Mayor Tracey Roberts said the report demonstrated a commitment to open, accountable reporting on council management and the dedication of councillors, staff and volunteers who deliver a wide range of services.
"The City's Annual Report acknowledges achievements as well as areas requiring some improvement and works on a five-year trend, demonstrating the City's dedication to forward forecasting," Mayor Roberts said.
"Congratulations to the City's Chief Executive Officer, Daniel Simms, and the entire team for producing a report in alignment with the City's Strategic Community Plan and Corporate Business Plan."
For more information about the ARA, visit www.arawards.com.au/winners.
More articles in the news archive.