Home
Wanneroo Road & Joondalup Drive Interchange - Night & Weekend Work 19 August - 28 September 2019
Published Thursday, 22nd August 2019
Out of hours work will be undertaken at the Wanneroo Road and Joondalup Drive intersection from Monday 19 August to Saturday 28 September 2019.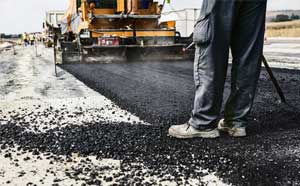 PLEASE NOTE THIS INFORMATION IS PROVIDED BY MAINROADS WA
These works are to allow work crews to install concrete panels for the sides of the ramps along Joondalup Drive and to build a temporary retaining wall for the installation of Water Corporation's recharge pipe.
As works crew will be working close to live traffic, lane closures are needed to provide a safe work environment. To reduce the impact on the traffic flow, this work will be completed out of hours.
It is anticipated that these works will not be undertaken every night during this period. Works that can be completed without lane closures, will be undertaken during normal day shift.
Ramp panel installation
Approximately 240 Mechanically Stabilised Earth (MSE) panels will be installed along Joondalup Drive to form the side of the ramps. The panels range in size from 3.5m to 8.5 m high, by 2.4m wide. Installation will start on the west side of the roundabout and take 7-8 days to complete. Panels will then be installed on the east side of the roundabout and take approximately 5-6 days to complete.
The panels will be installed one by one, using a crane, and placed onto concrete pads. They will then be propped up until the ramps are backfilled and held in place by permanent strapping.
Sheet pile retaining wall
A Water Corporation recharge pipe is being installed along the edge of Joondalup Drive near the south west corner of the roundabout. Before pipe works can start, temporary sheet pile retaining walls will be installed to build a safe excavation for crews to work.
Works will include an excavator picking up individual piles and inserting them into the ground to a depth of 9 metres to form a box approximately 6m by 6m. The area within the piles will then be excavated to allow the recharge pipe to be installed.
Installation of the sheet piles close to Joondalup Drive will require a lane closure, therefore works will be undertaken out of hours. The remaining piles will be installed during normal working hours.
Installation of the sheet piles will take approximately 3-5 days.
Noise and vibration impacts
Residents may hear and feel the works during out of hour periods. Where possible, noisier activities will be undertaken before 10pm.
Works will be undertaken on intermittent nights between 19 August and 28 September. Out of hours works will only take place if traffic lanes need to be closed.
Traffic impacts
As with most major infrastructure projects, there may be some delays to road users when lanes are closed, however, lanes will not be closed during peak periods.
We encourage road users to avoid the works area where possible and consider using alternate routes.
Out of hours work
Some out of hours works will be required during the following times:
Monday 19 August to Saturday 28 September 2019, 7pm to 7am
Sundays 25 August, 1, 8, 15 and 22 September 2019, 8am to 5pm
More articles in the news archive.