Home
Location locked in for southern suburbs library
Published Wednesday, 28th August 2019
Landsdale has been chosen as the ideal location for a new South Ward library at the City of Wanneroo's August Council meeting, bringing development a step closer.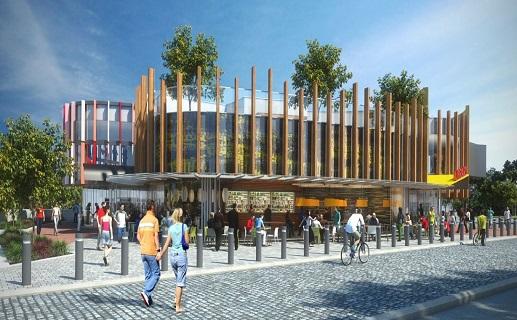 The suggested site at 15 The Broadview, adjacent to Landsdale Forum and overlooking Broadview Park, was endorsed at last night's Council meeting.
Mayor Tracey Roberts said the City of Wanneroo conducted community consultation throughout June and July, with overwhelming support for the facility (82 per cent).
"The community feedback has been fantastic, with many residents supporting the building in the survey conducted," Mayor Roberts.
"This library is set to be a unique community facility with a technology hub, public meeting rooms, quiet reading spaces and all of the essentials of a modern library, in addition to a café.
"It will provide a real community hub in a beautiful setting in Landsdale. On behalf of the City I would like to thank all of the residents who took the time to be part of the community consultation component of the project."
Some of the positive feedback included:
"This would be a fantastic addition to Landsdale. A café included would also be a great meeting place."
"Quite excited at the prospect of a library coming to Landsdale!"
"This is an excellent idea and a good use for the available space. We really look forward to the construction and a great boost to community."
"Fantastic addition to the community. Will also be fantastic to have another local café."
"My wife regularly attends the Ellenbrook library which is 15-20 minutes away from Landsdale. To have a library in our suburb would not only be convenient but a positive community service in our area. We are all for it!"
A report is expected to be provided to Council late in 2019 with design options and associated cost estimates for consideration, prior to seeking the development application approval.
The detailed design tender process is expected to occur during the period of April 2020.
More articles in the news archive.