Home
Alleged parking fine a fake
Published Friday, 6th September 2019
A notice of infringement allegedly issued to a driver for 'parking too close to a kerb' is a fake.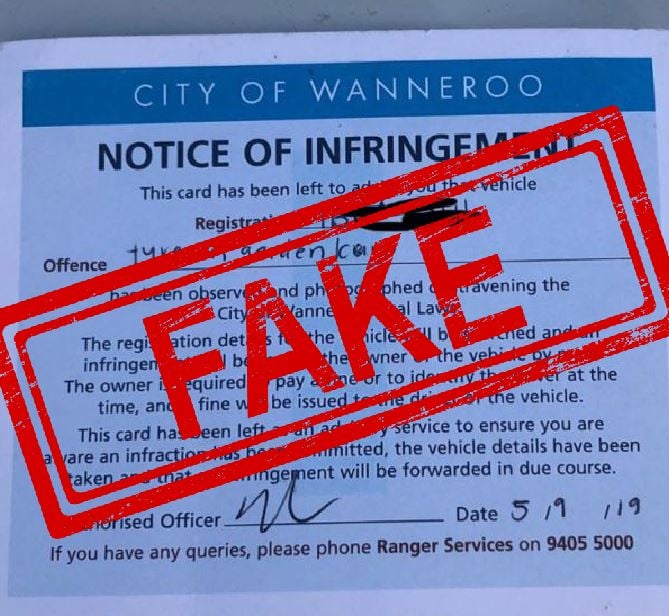 The City of Wanneroo can confirm that an image circulating on social media and published by news.com.au website is a fake.
No such offence exists and the parking infringement notice is not one issued by the City, nor is it the City's branding.
Tampering with an infringement notice is a criminal offence.
The City is working with the Police to investigate and urges the community to contact the City or Police if they receive a fine that looks like this or have any information that can assist with investigations to track the offender.
More articles in the news archive.