Total fire ban - Wednesday 8 December 2021
DFES has declared a 24 hour TOTAL FIRE BAN for the City of Wanneroo on Wednesday 8 December 2021. The Fire Danger Rating is forecast as EXTREME. Further information
Home
Global recognition for Yanchep Lagoon Master Plan
Published Tuesday, 8th October 2019
The City of Wanneroo has been recognised internationally for its high standard of community engagement during the development of the Yanchep Lagoon Area Master Plan.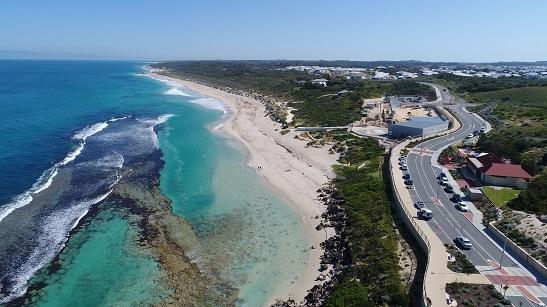 The City, in partnership with place-making consultants RobertsDay, has been shortlisted for a City Nation Place Award in the category of Best Citizen Engagement.
The Yanchep Lagoon Area Master Plan was endorsed at a City Council meeting earlier this year and guides the development of projects that unlock Yanchep's full potential as a vibrant coastal destination without compromising the area's uniqueness and natural beauty.
Mayor Tracey Roberts said the City took a collaborative community engagement approach to ensure the Plan reflected the views of local residents.
"Yanchep residents are extremely passionate about their area, so to be successful the Plan needed to incorporate their ideas, key values, and priorities for the region," Mayor Roberts said.
"The City engaged locals through online consultation and a three-day Planning and Design Forum.
"This approach was well received by the community with more than half the local population, approximately 5,000 people, participating in some way.
"This project reflects the City's commitment to outstanding community engagement and collaboration."
To download a copy of the Yanchep Lagoon Area Master Plan and to learn more about the community engagement process visit wanneroo.wa.gov.au/yancheplagoon.
Places are available on the Yanchep Lagoon Community Working Group which will provide input into key planning and development stages of the Master Plan. For more information visit wanneroo.wa.gov.au or call 9405 5000.
More articles in the news archive.