Home
Notice of prescribed burns | 10-11 October 2019
Published Wednesday, 9th October 2019
The Housing Authority has engaged the City's bushfire mitigation contractor to conduct a prescribed burn at two sites this week.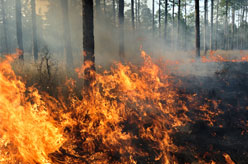 Pending favourable weather conditions, the City of Wanneroo's bushfire mitigation contractor (Working on Fire) will conduct burns at:
151K Flynn Drive, Banksia Grove - Thursday 10 October 2019, and
171K Joseph Banks Boulevard, Banksia Grove - Friday 11 October 2019.
All questions should be reported to the City of Wanneroo's Community Safety team by calling 9405 5000.
For more information on prescribed burns, visit wanneroo.wa.gov.au/prescribedburns.
More articles in the news archive.