Online General Enquiries form unavailable from 5pm, Friday 20 November 2020
Please note that our general enquiries online form will be unavailable until Monday 23 November 2020 due to planned maintenance.
Home
Construction begins on City's next dog park
Published Thursday, 31st October 2019
Construction is underway on the City's newest dog park at Edgar Griffiths Park in Wanneroo.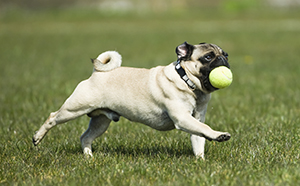 The dedicated dog park will feature a variety of agility equipment, a sand digging pit, irrigated turf areas, a separate area for small dogs and drink fountain with tippable dog bowl.
There will also be an extensive path network for improved accessibility, seating, shelter and picnic table, all surrounded by 1.8 metre high fencing with a self-closing double gate entry system.
The dog park is being built in the south-west corner of Edgar Griffiths Park adjacent to the existing car park.
The project has been eagerly received by local dog owners, with comments made during a community consultation period earlier this year praising features such as the secure fencing and convenient location.
"I walk my dogs here every day," one resident said. "It will be great to have a safe place for dogs and owners to socialise."
City of Wanneroo Mayor Tracey Roberts said the park would offer a variety of different play elements to accommodate the needs of dogs of all sizes, breeds, ages and abilities.
"With this dedicated dog exercise area, our City's canine citizens will have space specifically designed for them," Mayor Roberts said.
"And while it will be fantastic to have another area to bring dogs to socialise and exercise, it is important that dog owners are responsible for their pet by making sure they are not aggressive towards other dogs or people, and wear a collar displaying the owner's name, address and registration tag.
"I would like to thank the state government for its contribution of $200,000 towards the Central Ward dog park project."
The park is expected to be open to the public in December 2019.
For more information, head to the Edgar Griffiths dog park webpage.
More articles in the news archive.