Home
Further coastal management works underway at Quinns Beach
Published Monday, 11th November 2019
The latest stage of coastal management work at Quinns Beach is underway and includes an upgrade and extension of Groyne 3 and beach replenishment.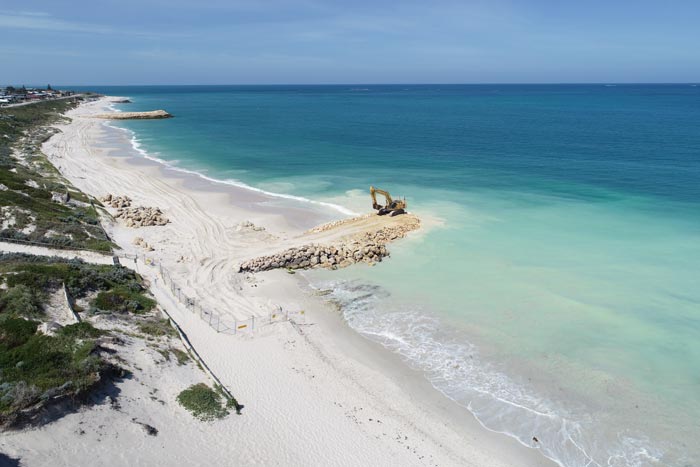 The beach and car park adjacent to Fred Stubbs Park will remain open to the public for the majority of the works.
Mayor Tracey Roberts said Quinns Dog Beach, the dog beach carpark (Camira Way) and dog beach access ramp will also remain open.
"Stage three is expected to be completed by January 2020 with most of the work scheduled to be finished before Christmas, provided the weather is good," Mayor Roberts said.
"This work is important for the environment and I urge residents and beach users to be patient and mindful when they are in the area. "The State Government contributed $300,000 towards the project through a Coastal Adaptation and Protection Grant and our community is grateful for that support."
More articles in the news archive.