Home
Making Wanneroo 'Home'
Published Tuesday, 12th November 2019
Wanneroo Library and Cultural Centre will come alive from 18 November with a collection of stories of migration to the Wanneroo region.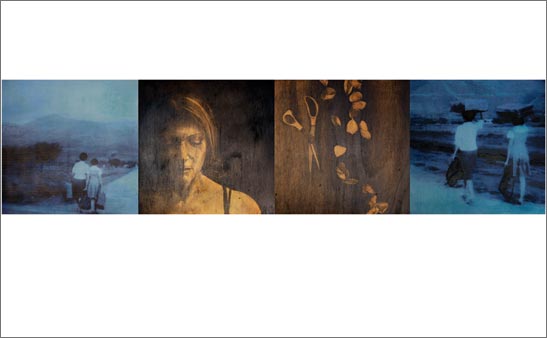 A new permanent exhibit at the Wanneroo Regional Museum will explore some significant migrant journeys from European settlement to today's new arrivals.
Mayor Tracey Roberts said the exhibit will consider broad themes of migration over time and celebrate our cultural diversity.
"The exhibit covers a range of migrant experiences from the challenges of language barriers and social isolation, to a celebration of the different cultural elements that unite all residents within the City of Wanneroo," Mayor Roberts said.
"This is an interesting and thought-provoking exhibit and I encourage people to see how migrants have helped make the City the vibrant and prosperous place it is today."
The museum exhibit will be paired with Home, an exhibition upstairs in the Wanneroo Gallery, featuring artworks and objects which reflect on the experience of migration and the act of making a home.
This exhibition will combine personal stories and creative works, alongside highlights from the City's Collection. These stories will be celebrated over the course of the summer with a free program of community events.
Artist Judy Rogers will be displaying three pieces in the exhibition including a mixed media self-portrait.
"I migrated to Western Australia from Budapest 23 years ago. The title of my selfportrait is 6064 which is the postcode of my suburb, Alexander Heights," said Ms Rogers.
"In the painting there is a ring of light surrounding me like a halo, this represents my suburb."
For more information about Home and other exhibitions at the Wanneroo Library and Cultural Centre, visit wanneroo.wa.gov.au/wanneroogallery or call 9405 5000.
More articles in the news archive.