Home
City offered $3.5 million funding for road projects
Published Monday, 18th November 2019
Sound financial and design planning was a key factor in the City of Wanneroo being offered* $3.5 million in funding for three road projects.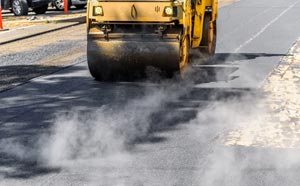 The grants have been offered by Main Roads WA on behalf of the Metropolitan Regional Road Group (MRRG):
$3 million
Hartman Drive duplication (Hepburn Avenue to Gnangara Road)
$496,000 (total)
- Asphalt resurfacing Mirrabooka Avenue - Marangaroo Drive to Montrose Avenue southbound
- Asphalt resurfacing Marangaroo Drive - Koondoola Avenue to Mirrabooka Avenue westbound
Wanneroo Mayor Tracey Roberts said the MRRG recognised the City's comprehensive preparation for the projects when it allocated the funding.
"We were ready to proceed and that worked in our favour to secure the funding," Mayor Roberts said.
"The City has diligently finalised planning for the Hartman Drive project which is ready to start in the first half of next year.
"Council had the foresight to allocate funds in last year's budget to prepare designs for Hartman Drive which were completed in July this year and as a result the Hartman Drive project was offered funding because it is ready for community engagement and construction tenders.
"Our community will be provided with details of the intended works and timeframes through an engagement process and I encourage residents to find out more.
"On behalf of the City I acknowledge Councillor Domenic Zappa for the excellent work he has done as a representative on the Metropolitan Regional Road Group."
Council voted to accept the MRRG funding offers at its 12 November meeting and list $1.5 million funding for Hartman Drive in the 2020/21 Capital Works Budget.
More articles in the news archive.