COVID-19 recovery information and updates
The City of Wanneroo is reopening a number of community services and facilities in line with Phase 4 of the State Government's COVID-19 Roadmap to Recovery. Click here to find out more
Home
Make a splash at Kingsway
Published Friday, 6th December 2019
Families have another way to cool down this summer with the completion of the much anticipated aquatic play space at the Kingsway Regional Sporting Complex in Madeley.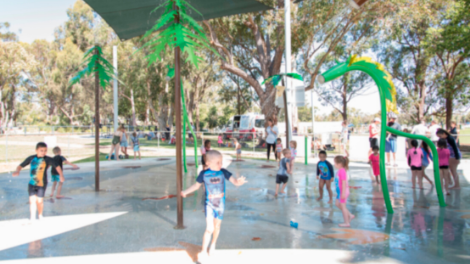 The dinosaur-themed splash pad began trial operations on Saturday 30 November ahead of the official opening to be held in January 2020.
Mayor Tracey Roberts said the play space has a range of fun water features for children to enjoy and will be open for public use daily from 8am to 7pm between October and April each year.
"I am proud the City has delivered this community based attraction which has received overwhelming support from local parents and children," Mayor Roberts said.
"This is a wonderful addition to the Kingsway Regional Sporting Complex and will be a popular destination for families across the northern suburbs. We thank the Federal Government for its contribution to the funding of this project."
Senator Dean Smith, Senator for Perth's Northern Suburbs, said the Federal Government was pleased to have been involved.
"The Play Space provides a space for parents to connect with their kids in a relaxed environment, whilst enjoying the benefits of sport and recreation," said Senator Smith.
"Access to quality recreational spaces like the Kingsway Aquatic Play Space is essential to promoting healthy and vibrant communities so I'm delighted that the Scott Morrison Coalition Government has committed $300,000 to bring this community project to life."
Water features can be activated for 10-minute intervals via a push button located on the left side of the gate and can be re-activated as often as desired during opening hours.
The Kingsway Aquatic Play Space is situated on Goal Way in Madeley, next to the nature-based and sensory Dinosaur Park.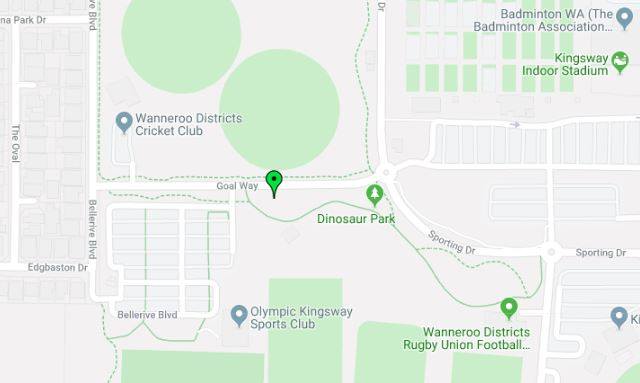 More articles in the news archive.