Home
TOTAL FIRE BAN and Harvest Movement Ban - Saturday 5 February 2022
Published Friday, 4th February 2022
A TOTAL FIRE BAN and Harvest Movement Ban has been imposed, including the City of Wanneroo.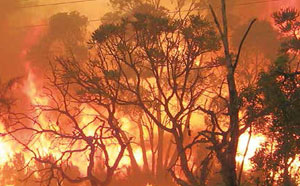 A Total Fire Ban (TFB) has been declared for Saturday 5 February 2022 between the hours of 9am and 7pm.
A Total Fire Ban occurs on days when fires are most likely to threaten lives and property. This is because of predicted extreme fire weather or when there are already widespread fires and firefighting resources are stretched.
For more information visit the DFES website
A Harvest Movement Ban has also been declared by the City's Chief Bush Fire Control Officer for Saturday 5 February 2022.
Information on Harvest, Hot Works and Vehicle Movement Bans can be found by clicking below:
More articles in the news archive.