COVID-19 recovery information and updates
The City of Wanneroo is reopening a number of community services and facilities in line with Phase 4 of the State Government's COVID-19 Roadmap to Recovery. Click here to find out more
Home
Don't worry, be frappe: new cafe offers poolside perks
Published Thursday, 16th January 2020
Visitors to Wanneroo Aquamotion can now pair their swim with a coffee and snack from the new on-site café.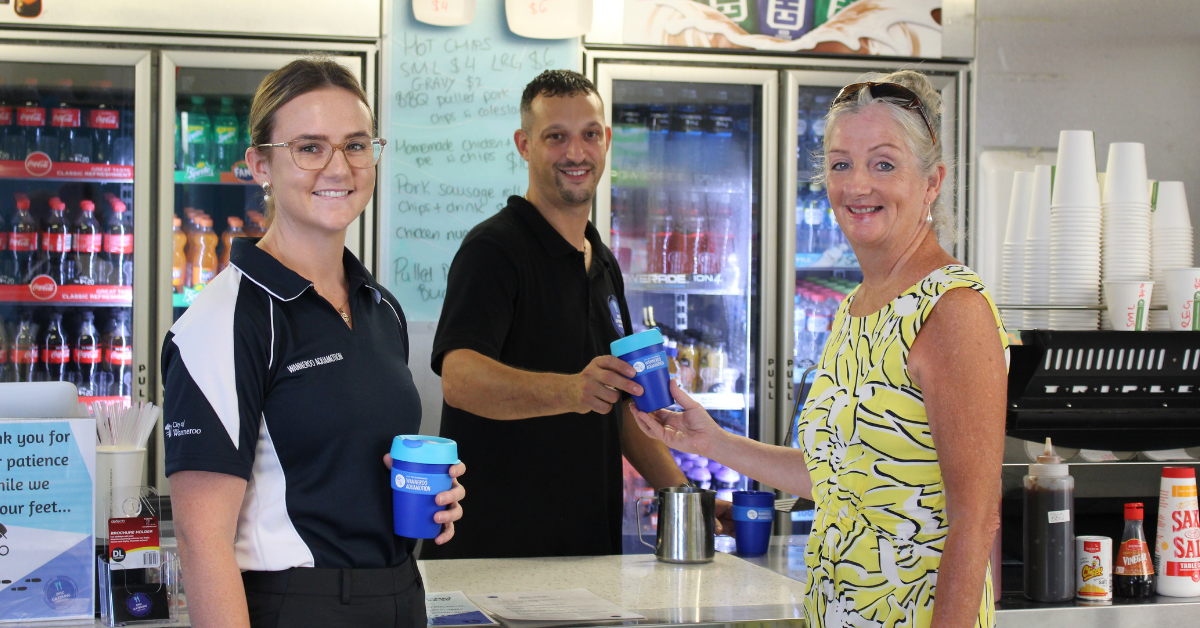 Owned and operated by family business Epic Catering Services, the Splash Pad Café is situated adjacent to both of Wanneroo Aquamotion's indoor pools, and includes an outdoor seating area so parents can supervise their children while they cool down on the splash pad.
Café owner and Wanneroo resident Darryn Lewis said he and his wife Charlotte were excited to be setting up shop at Wanneroo Aquamotion and serving the local community.
"We are serving quality barista-made coffee as well as a range of homemade pastries, toasties, quiches and muffins," Mr Lewis said.
"Next time you visit Wanneroo Aquamotion, be sure to pop past our kiosk, say hello and grab a coffee from one of our friendly baristas."
Sitting central to the pool area and a stone's throw from Wanneroo Aquamotion's gym, crèche and spa, Mr Lewis said the new café was a great spot for catching up with friends or regular parents' group meet ups.
"You can linger longer in our new alfresco seating area, complete with outdoor play items for the kids – such as a cubby house, play kitchen and ride-in cars – or grab something to go using one of Wanneroo Aquamotion's handy reusable coffee cups."
City of Wanneroo Mayor and avid coffee drinker Tracey Roberts was an eager patron to the new café for her regular latte with almond milk, and highlighted the importance of supporting local businesses, such as the Splash Pad Café.
"Supporting small family-run enterprises is very important and the new café at Wanneroo Aquamotion will help create local jobs, supporting the wider community and economy," Mayor Roberts said.
"It is great to see so many Aquamotion patrons already enjoying the wonderful selection of food and drinks at the Splash Pad Café."
More articles in the news archive.