Home
Funding available for community events and projects
Published Thursday, 16th January 2020
Local community groups organising projects and events are encouraged to apply for assistance through the City of Wanneroo's Community Funding Program.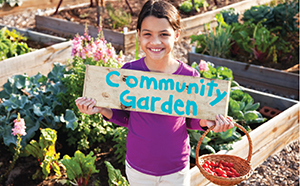 The Community Funding Program is offered twice a year with the March 2020 round opening on Wednesday 29 January and closing on Tuesday 10 March.
Community Funding is available to not-for-profit and incorporated community groups and organisations based in the City of Wanneroo or with an interest in the area.
The latest round of grants will be for activities delivered from July to December 2020.
The following categories of community funding are available
Community Development – projects and activities that contribute to the growth and enrichment of community life in the City
Community Event Funding – community-based events developed and conducted within the City of Wanneroo
Hallmark Event Funding – events that contribute to the City's history and identity, for example, to mark ANZAC Day
Christmas Community Celebration Event Funding.
Mayor Tracey Roberts said the City valued the contribution of active community groups that enrich the lives of residents.
"I am grateful to local groups for organising projects and events that educate, entertain and celebrate our community," Mayor Roberts said.
"We would not be the vibrant, wonderful and progressive community we are without the hard work of our community groups."
Recent recipients of the City's community funding, the Quinns Rocks Environmental Group is putting their grant of more than $4,000 towards running the 'Exploring Our Coast' education series at beaches in Quinns Rocks and Mindarie.
The group's spokeswoman Mel Cook said the series will run from February to October 2020.
"We will be running environmental workshops and activities that focus on plastic and its effect on the ocean, which is a growing concern locally and globally," Ms Cook said.
"With the help of this grant from the City we plan to raise community awareness about how we can all play a role in the care of our oceans and environmental landscape."
For more information about the program including eligibility requirements and the application process, visit wanneroo.wa.gov.au/communityfunding or email communityfunding@wanneroo.wa.gov.au.
More articles in the news archive.