Home
City Director recognised for services to the public sector
Published Monday, 27th January 2020
The City of Wanneroo's Director of Corporate Strategy and Performance Noelene Jennings has been honoured for more than three decades of outstanding work in state and local government.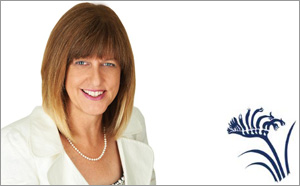 Ms Jennings received the Public Service Medal (PSM) which recognises employees of local, state and federal governments who have given outstanding service.
The PSM is part of the official Australian system of honours and awards which are presented by the Governor-General on two days each year: Australia Day and the Queen's Birthday.
Recipients are entitled to use the letters 'PSM' after their names to demonstrate that their service has been formally recognised. Only 100 medals are awarded each year, with up to six awarded in Western Australia.
The Public Sector Commission describes 'outstanding service' as service above and beyond normal requirements of a position; special achievement or success in the performance of duty in difficult or unusual circumstances; and sustained performance with a focus on outcomes and recognisable benefits to clients, the workplace or community.
Mayor Tracey Roberts congratulated Ms Jennings on her significant achievement.
"The sole selection criteria is the delivery of outstanding service and this is precisely what Ms Jennings has provided over several decades and more recently over nearly six years at the City of Wanneroo," Mayor Roberts said.
"Ms Jennings joined the City's team in July 2014 as Director of Corporate Strategy and Performance and has overseen the directorate with strong personal and organisational integrity.
"Ms Jennings consistently seeks to improve how we do business at the City and is a champion for performance improvement which leads to better service delivery for our community.
"The commitment, professionalism and dedication to her role, her team and the City is to be applauded.
"Noelene is known for her coaching and mentoring of young and emerging leaders and that guidance and encouragement is appreciated by colleagues who have been fortunate to benefit from her expertise which has helped them achieve their full potential in the public service."
Ms Jennings has worked at the City of Perth, the Western Australian Department of Planning and State Emergency Management Committee and also directly supports Western Australian communities as a board member of the Lord Mayor's Distress Relief Fund and Relationships Australia WA.
"This is such a great honour for which I am very grateful. I have been overwhelmed with the lovely messages from the many different people I have worked with over the years," Ms Jennings said.
"Improving services for the benefit of the community has always been a driver for me and I hope that I can continue to contribute to make a positive difference."
More articles in the news archive.