Home
Road Closure – Brindabella Parkway, Alkimos
Published Monday, 10th February 2020
Temporary closure of Marmion Avenue/Brindabella Parkway Intersection in Alkimos from 10 February to 21 February 2020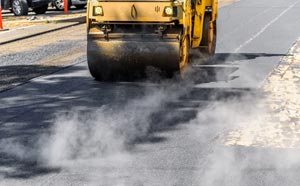 In accordance with Local Government Act 1995, Public Notice is hereby given that the intersection of Marmion Avenue/Brindabella Parkway, Alkimos is to be closed from 10 February 2020 to 21 February 2020 (11 Days) for the works associated with the Marmion Avenue Duplication Project.
Diversions will be in place. Please follow road signage directions.
Queries
Contractor Project Manager
Sean Robinson of RJ Vincent
Ph: 9345 3999
Email: sean.robinson@rjv.com.au
City of Wanneroo Project Manager for Marmion Avenue Duplication Project
Peter Tomsett
Ph: 9405 5036
Email: peter.tomsett@wanneroo.wa.gov.au
More articles in the news archive.