Home
North coast pool moves forward
Published Thursday, 13th February 2020
Plans for a swimming pool facility in the City of Wanneroo's northern corridor are coming together following this week's council meeting.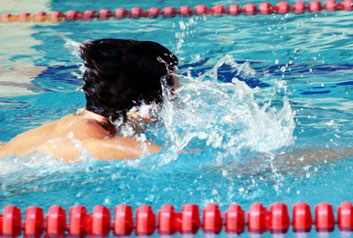 At Monday night's Ordinary Council Meeting, Wanneroo Council endorsed the North Coast Aquatic and Recreation Centre Needs and Feasibility Study, and will now move forward with preparing a detailed business case in the coming months.
The feasibility study acknowledged there was a need for an aquatic facility in the City of Wanneroo's northern corridor.
At this week's meeting, Mayor Roberts said a comprehensive business case would allow the City of Wanneroo to consider a range of options, and inform council of the best way forward with regards to meeting community expectations for the facility.
"As Mayor I was pleased to move a motion on notice at council in 2018 to bring forward delivery of the aquatic facility.
"Last March I also presented a petition containing 4213 signatures in support of the pool to Council, so there is no question that an aquatic and recreation centre for the City's North Coast Ward is needed," Mayor Roberts said.
"When the community relies on Council to provide large-scale facilities such as this, we are committed to ensuring we get it right.
"In order to ensure this multipurpose facility is future-proof, financially workable and best suited to the needs of the community, the City needs to take a holistic view of all the options available at this point in time, and a thorough business case will allow us to do exactly that.
"There is significant appetite in the community for an aquatic facility in our City's north, and in order to meet this need, the City is committed to working towards delivering on this vision in a way that achieves the best economic and recreational outcomes for everyone."
More articles in the news archive.