Home
Clarkson memory cafe opens this September
Published Monday, 24th August 2020
Working in partnership with Alzheimer's WA, Jamaica Blue and Ocean Keys Shopping Centre, the City of Wanneroo will join a growing network of memory cafés this September.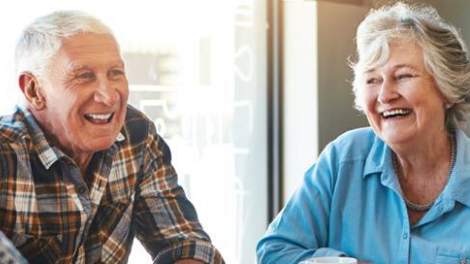 Designed as a safe and inclusive space for people living with memory loss to socialise and make new friends, the Reflect and Connect memory café forms part of the City's efforts to forge an age-friendly future for all.
Running on the last Tuesday of every month, Wanneroo Mayor Tracey Roberts said the City's first memory café aimed to raise awareness of memory loss in the local community and enable people living with memory conditions to stay connected with their friends.
"Encouraging a more age-friendly City and supporting seniors to remain independent is one of the most effective strategies to respond to the needs of our ageing population," Mayor Roberts said.
Alzheimer's WA Chief Executive Officer Maria Davison said she was thrilled to see Clarkson's Jamaica Blue become the site of Western Australia's next memory café.
"A memory café is simply an informal meeting place for like-minded individuals going through a similar experience," she said.
"It provides an opportunity for people living with dementia to socialise, feel welcomed in a safe and inclusive environment, and make new friends – a simple pleasure we all enjoy and take for granted.
"Memory cafés help reduce stigma and promote a society that enables and supports people living with dementia to remain active in the community rather than be confined within the four walls of their home."
"People with dementia want to continue to participate in community activities but require support and understanding from the rest of us to do so."
Reflect and Connect memory café starts on Tuesday 29 September from 10am-11am. It is free to attend, with no bookings necessary.
For more information on activities and events for seniors, head to wanneroo.wa.gov.au/seniors.
More articles in the news archive.