COVID-19 recovery information and updates
The City of Wanneroo is reopening a number of community services and facilities in line with Phase 4 of the State Government's COVID-19 Roadmap to Recovery. Click here to find out more
Home
Council flags support for draft raceway plans
Published Monday, 16th March 2020
Wanneroo Council shifts into drive with its approval of a draft master plan for the expansion of Wanneroo Raceway, giving the green light for wider community consultation.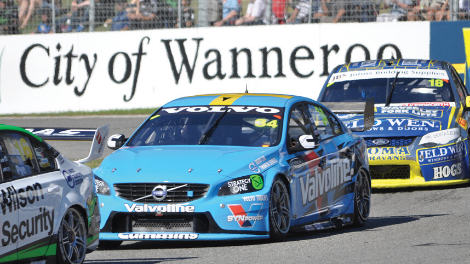 At last week's meeting, Council voted to endorse the draft master plan and proceed with plans to seek feedback from the public and external stakeholders later this month.
From Monday 30 March to Sunday 10 May, the draft Wanneroo Raceway Master Plan will be available for comment on the City of Wanneroo's website.
The draft master plan explores avenues for the future expansion and development of sporting and tourism opportunities at Wanneroo Raceway, which include but are not limited to improved and expanded infrastructure, grandstands, paddock areas, pit buildings and an entirely new FIA Grade 2 circuit.
Wanneroo Mayor Tracey Roberts invited residents, ratepayers and motorsport enthusiasts to have their say on the proposed master plan during the 42-day consultation period.
"Since opening in 1969, Wanneroo Raceway has become the home of motorsport in Western Australia," Mayor Roberts said.
"I would encourage those interested in the future of this iconic WA sporting venue to have their say when the consultation period opens later this month."
Development of the master plan included consultation with a range of stakeholders, including Edith Cowan University, the Department of Local Government, Sport and Cultural Industries, and Motorsport Australia.
Western Australian Sporting Car Club (WASCC) President Russell Sewell said the organisation was excited by the long-term, aspirational strategy.
"The WASCC has been delivering motorsport to the state in events, big and small, for over 90 years, and has maintained and operated Wanneroo Raceway for over 50 years," Mr Sewell said.
"The history of cooperation and the excellent current relationship between the Club and the City of Wanneroo can achieve synergies in the execution of the strategy."
Copies of the draft Wanneroo Raceway Master Plan will be available on the City of Wanneroo's Your Say hub from Monday 30 March: www.wanneroo.wa.gov.au/yoursay
More articles in the news archive.